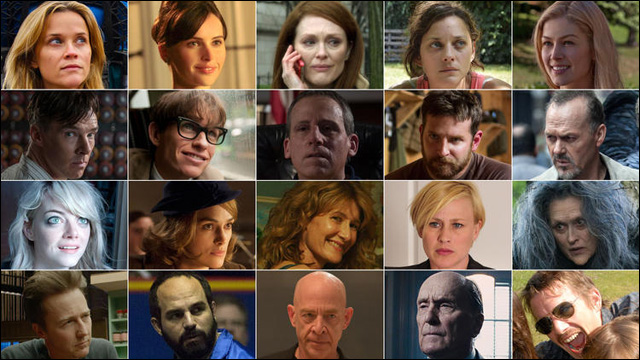 Hollywood's diversity problem beyond 'Selma': Asian, Latino stories are missing
: "The Oscar nominees this year and most years, and the movie industry they represent, fall woefully short when it comes to mirroring American society and, increasingly, the moviegoing audience. And that's especially true when it comes to the fastest-growing racial group in the nation, Asians, and the largest minority group, Latinos."
* * *
The day Japanese Americans lost their rights
: Thursday marked the 73rd anniversary of the day Franklin Delano Roosvelt signed Executive Order 9066, forcibly removing Japanese Americans from their homes and into concentration camps. Esther Toshiko Hirabayashi Furugori remembers camp life, and her brother, Gordon Hirabayashi, who questioned the constitutionality of the order and took his case to the Supreme Court.
* * *
Transgender grandchild: Rep. Mike Honda says 8-year-old's gender change not a phase
: Congressman Mike Honda revealed that he is the "proud grandpa" of a 8-year-old transgender child after she asked him to speak out in support of people like her.
* * *
Asian immigrants less likely to seek deportation protection, data show
: The number of Asian immigrants who apply for the Deferred Action for Childhood Arrivals program is far less than those eligible.
* * *
Ai-jen Poo, MacArthur Fellow and Author of 'The Age of Dignity' on Caring for Our Elders
: An interview with Ai-jen Poo, activist, director of the National Domestic Workers Alliance, co-director of Caring Across Generations, and author of
The Age of Dignity: Preparing for the Elder Bloom in a Changing America.
* * *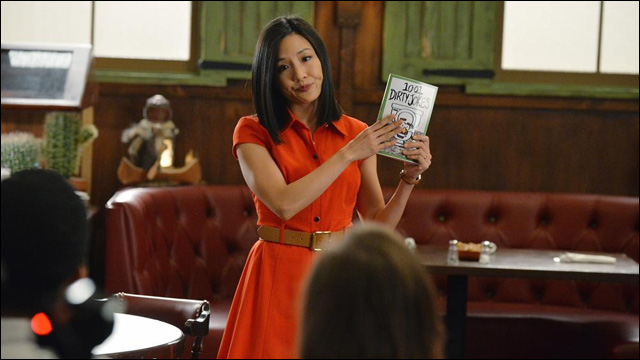 Haters Gonna Hate: An Interview with Fresh Off the Boat's Constance Wu
: Constance Wu, who plays Jessica Huang on
Fresh Off the Boat
, talks about taking on a historic role. In short: haters gonna hate.
* * *
Fresh Off the Boat Proves You Can Be Responsible About Sexual Assault and Still Be Funny
: "While it's played for laughs due to Wu's intensity... we still have a mother teaching her son not to pressure girls into being physical with him. That's pretty revolutionary, given that most of the time in American society we spend more of our efforts, indirectly or otherwise, on instructing girls how to protect themselves from rape then we do actually explaining to boys what behavior is or isn't okay."
* * *
White people: Don't get offended on Margaret Cho's behalf
: Margaret Cho talks to Salon about Asians on TV,
Fresh Off the Boat
, and her infamous North Korea gag at the Golden Globe Awards.
* * *
13 Things You Didn't Know About "Gilmore Girls" According To Lane Kim
: Keiko Agena, the actress who played Rory Gilmore's best friend for seven seasons on
Gilmore Girls
, held a
Reddit AMA
on Wednesday and shared some great facts about the beloved show.
* * *
After Amy Tan: An Asian American Literature Roundtable
: Writers Cathy Linh Che, Karissa Chen, Ari Laurel, Christine Hyung-Oak Lee and Nicole Soojung Callahan convened over email for a roundtable discussion on Asian American literature.
* * *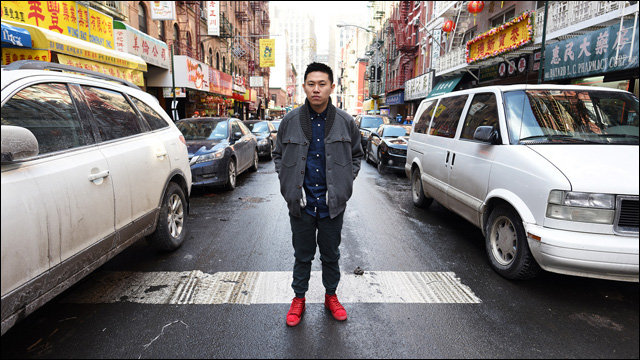 MC Jin's Second Chance
: Over a decade ago, MC Jin was signed to Ruff Ryders -- the first Chinese American rapper to approach mainstream success, only to vanish from the scene as quickly as he arrived. Now, after becoming an unlikely star in Hong Kong and overcoming stereotypes he helped promote, he's attempting a comeback. But is anyone listening?
* * *
Will The Next 'MacGyver' Be An Indian Woman?
The creator of the original
MacGyver
TV series has teamed up with the National Academy of Engineering and top Hollywood producers to launch a crowdsourcing competition for fans to design the new show and write the pilot script. There's just one requirement: The new MacGyver has to be a woman.
* * *
Women are leaving the tech industry in droves
: "Plenty of programs now encourage girls and minorities to embrace technology at a young age. But amid all the publicity for those efforts, one truth is little discussed: Qualified women are leaving the tech industry in droves."
* * *
Why the Heck Do Latino Reporters on Public Radio Say Their Names That Way?
Korean American reporter Queena Kim asks Gustavo Arellano ("¡Ask A Mexican!"), "Why do Latinos, but especially public radio reporters, love to over-pronounce their Spanish, even when they're speaking in English?"
* * *
A Dumpling Crawl of LA's San Gabriel Valley
: "The San Gabriel Valley ('The 626' if you're under thirty, 'The Chinese Beverly Hills' if you're over forty) is ideal ground for a dumpling crawl. The cities that sprawl eastward from downtown L.A. along the 10 freeway -- Alhambra, Monterey Park, San Gabriel, Rosemead, Arcadia -- are all dumpling rich." Here's a handy map of deliciousness!