Classy fans at Esperanza High yelled "Jackie Chan" and "shrimp fried rice" at Reed Nakikihara.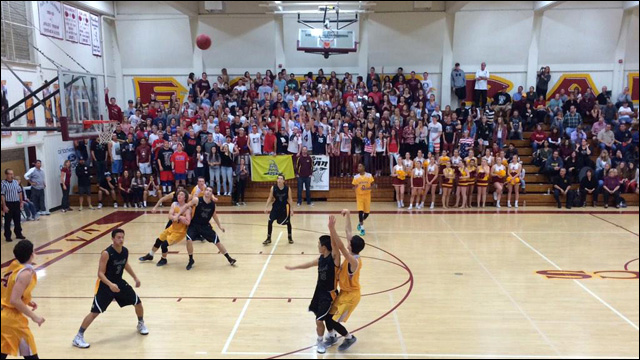 Sarcastic slow hand clap for the classy students at Esperanza High School in Anaheim, California, who yelled racial taunts at an Asian American basketball player from a rival school during a game last week.
Esperanza High Students Chant "Jackie Chan," "Shrimp Fried Rice" at Foothill High Player
During Friday night's game against Foothill High School, fans in Esperanza High's student section reportedly yelled chants like "Jackie Chan" and "shrimp fried rice" at Reed Nakakihara, point guard for the Knights.
Esparanza High School's administration is apparently looking into the matter. Principal Ken Fox says, "This is unacceptable and we're embarrassed." Sorry, you have some racist idiots in your student body.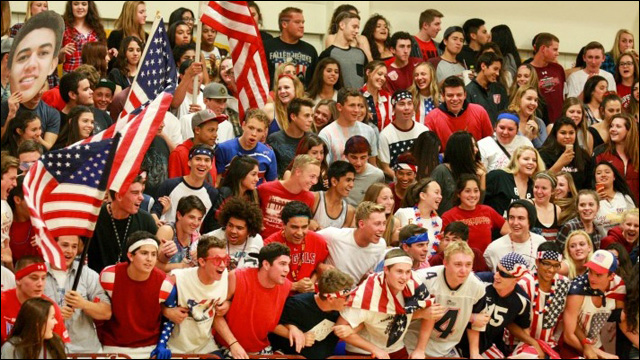 Seems that during the Knights' 61-57 comeback victory Jan. 30 over the Aztecs at their Anaheim Hills home, students subjected senior point guard Reed Nakakihara to chants of "Jackie Chan" and "shrimp fried rice"--you know, because all Asians are alike to Esperanza's precious children.

The story was broken by Orange County Register high-school sports legend Steve Fryer, who got Esperanza's principal to say "This is unacceptable and we're embarassed." Well, DUH...

Meanwhile, Reed is dealing with it.
He acknowledges that he stands out on the court as one of the only Asian American players, and is increasingly becoming a target of racist chants. But it didn't seem to stop him on Friday night. He scored 17 points that helped the Knights come back from a 16-point deficit and beat the Aztecs 61-57.
Haters gonna hate.
More here:
Only On 2: Esperanza Investigating Racial Slurs Hurled At Foothill Athlete