Director Joseph Kahn's crazy-ass re-imagining is definitely not for kids.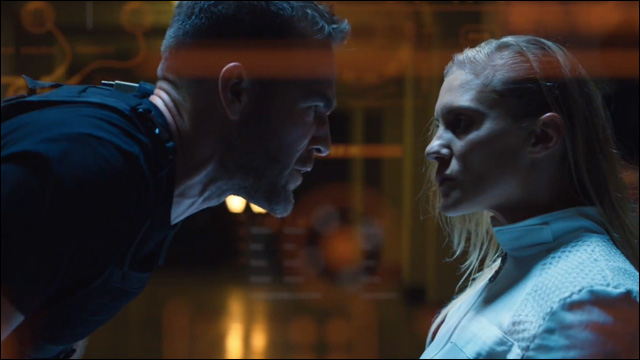 Holy crap. Director Joseph Kahn and producer Adi Shankar have dropped a mind-blowing fan film "deboot" of
Mighty Morphin' Power Rangers
, of all things. Violent, bloody and most definitely rated R,
Power/Rangers
is a decidedly dark re-imagining of the squeaky clean 1990s kids sci-fi action series, with help from likes of James Van Der Beek, Katee Sackhoff and Will Yun Lee. This is not goofy rubber monster TV show you remember.
What happened to Power Rangers after they grew up and left their Zords behind? It's not pretty.
This is "not a pilot, not a series, not for profit, strictly for exhibition," says Kahn. He made it just becuz. Vimeo has taken down the super-bloody, super-nudity, NSFW version. But you get the idea:
Kahn makes it clear that he's absolutely not auditioning to take the helm of a
Power Rangers
movie.
"The irony here is that I wouldn't even want to make
Power Rangers: The Movie
for real. Like if I had to make a
Power Rangers
movie, this is it. It's 14 minutes long and it's violent and this is what I have in me. If they offered me the $200 million version, the PG-13 version, I literally wouldn't do it. It's just not interesting to me."
After watching this, there can be no other
Power Rangers
movie. I'm good.
More here:
World Exclusive! What are Katee Sackhoff and James Van Der Beek doing in Joseph Kahn's 'Power/Rangers'?