The studio has bought a script based on the legendary Chinese woman warrior.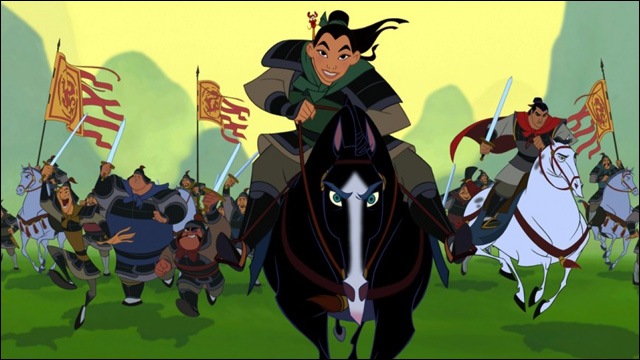 Well. This is some interesting movie news. On the heels of the box office success of its live-action
Cinderella
retelling, Disney has announced that it is developing a live-action version of
Mulan
.
Disney Developing Live-Action 'Mulan' (Exclusive)
Disney has reportedly bought a script by Elizabeth Martin and Lauren Hynek, based on the Chinese legend of Hua Mulan, the female warrior fans know and love from the studio's 1998 animated feature
Mulan
.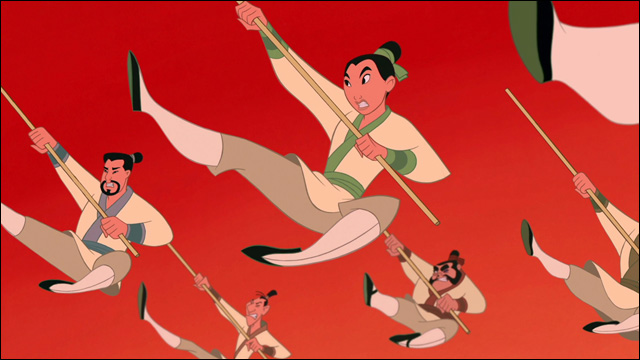 On top of recent hits like
Cinderella
,
Maleficent
and
Alice in Wonderland
, Disney is working on upcoming live-action versions of
Beauty and the Beast
,
The Jungle Book
,
Dumbo
, and probably more on the way.
Because if you've got a hit, you might as well try to repeat that success as many times as you can. It's the Hollywood way. At this rate, Disney is set for years. It can pretty much remake every movie it's ever made.
According to folklore, Hua Mulan was a legendary woman warrior who disguised herself as a man and took her aging father's place to fight on behalf of her family in the army, defending China from invaders.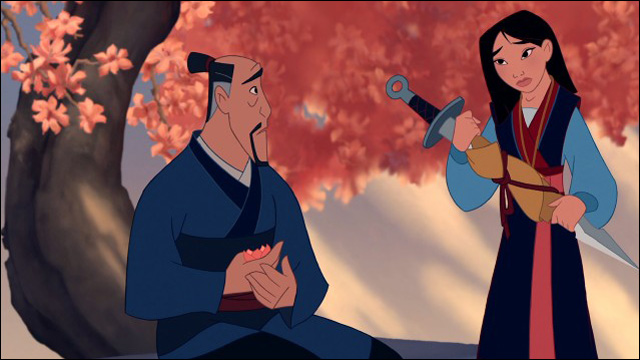 In the animated version, Mulan was voiced by Ming-Na Wen, and was accompanied by wise-cracking dragon sidekick named Mushu. It was all right. (I recently re-watched it, and I'm not going to lie: that part at the end with her father and the sword still gets me a little choked up.)
There was also a 2009 Chinese film,
Mulan: Rise of a Warrior
, starring Zhao Wei as the titular heroine. More recently, Mulan appeared as a recurring character on ABC's fairy tale drama
Once Upon a Time
.
No release date or casting information yet, but I assume that this means we'll get to see some actual Asians on screen, unless Disney creatively tries to sneak a white actor in there somewhere, somehow.
Because racebending. As history has shown, that's also the Hollywood way.
Let the dream casting speculation commence. Who would you like to see play Mulan?
More here:
Disney developing live-action Mulan film