AMC's upcoming sci-fi drama series is about robots in the parallel present.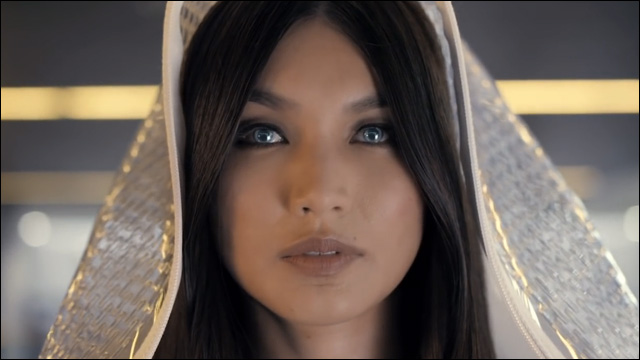 In addition to our first look at
Daniel Wu in Into the Badlands
, during the season five finale of
The Walking Dead
, AMC also offered a quick glimpse of Gemma Chan in the upcoming sci-fi drama series
Humans
.
The eight-part series, based on the award-winning Swedish sci-fi drama
Real Humans
, is set in a parallel present where the latest must-have gadget for any busy family is a 'Synth' -- a highly developed robotic servant eerily similar to its live counterpart. It looks like Gemma Chan plays the "upgrade you've been waiting for."
Here's the
teaser
:
That's rather creepy. In
Humans
, one strained suburban family purchases a refurbished synth only to discover that sharing life with a machine has far-reaching and chilling consequences. I have to ask: 1) How many episodes before the Synth becomes too intelligent and rebels against its masters? 2) How long before someone attempts to have an inappropriate relationship with a robot? Dude, you know someone is going to try.
Written by Sam Vincent and Jonthan Brackley,
Humans
stars William Hurt, Katherine Parkinson, Tom Goodman-Hill, Colin Morgan, Rebecca Front, Neil Maskell and Gemma Chan.
Humans
premieres this summer on AMC.