22-year-old Kevin Huang is charged with attempted murder for stabbing his buddy in the neck.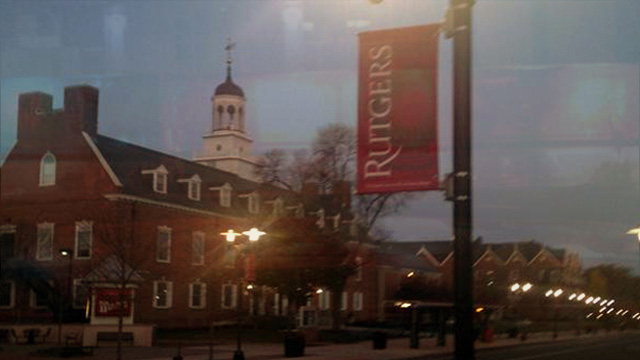 Asians behaving badly... LSD-is-a-hell-of-a-drug edition. A Rutgers University student is charged with attempted murder after allegedly taking LSD, taking off all his clothes and stabbing his friend in the neck.
Rutgers student stabs pal in the neck after taking LSD: officials
On Saturday night, 22-year-old Kevin Huang and a buddy decided to spend their evening taking LSD. Things took a wrong turn when Huang suddenly became violent, tearing off his clothes and destroying the apartment. A witness left to get help, but when he returned, he found Huang had stabbed his friend in the neck.
Police in New Brunswick, New Jersey, went to a Sicard Street home around 1:20 a.m. Saturday and found a 23-year-old city man bleeding profusely from the neck. A witness told the officers that 22-year-old city resident Kevin Huang had stabbed the man, and the officers quickly found Huang on the home's second floor, naked and pacing back and forth.

The witness told police Huang and the victim had both taken LSD earlier in the evening, and at some point Huang became aggressive and removed his clothing inside an apartment.

The witness left to get help when Huang allegedly began to destroy the apartment. When the witness returned, the victim was fleeing the apartment, bleeding from the neck.

When police arrived, they found Huang naked on the second floor, pacing back and forth. They also found large quantities of drugs and paraphernalia, turning up about 15 pounds of marijuana, 500 bars of Xanax, a significant amount of cocaine, other unidentified pills and crystals and a significant amount of cash.
Huang was charged with attempted murder and multiple weapon and drug charges.
No word on whether Huang and the victim are buddies anymore.
More here:
Rutgers Student Found Naked, Pacing After Alleged Stabbing: Police