Tuesday, April 21, 8:00pm at the Japanese American National Museum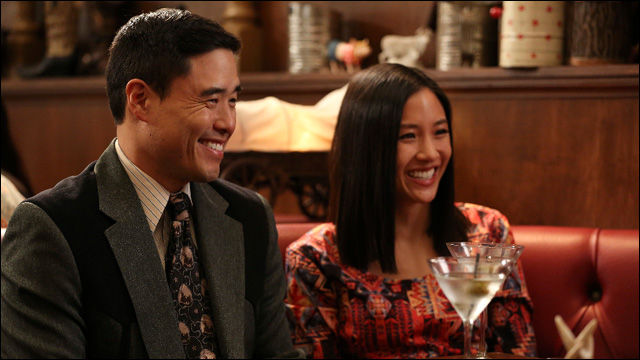 Folks, it's been fun.
Fresh Off The Boat
closes the curtain on its historic inaugural season this Tuesday with the season finale episode "So Chineez." And we're sending it off they way we started, full circle.
If you're in Los Angeles, join us for a
live Fresh Off The Boat viewing party
, then stick around as our studio audience for the season finale edition of "Fresh Off The Show," the unofficial live
Fresh Off The Boat
aftershow. Co-host Jenny Yang and I will be joined by special guests as we de-brief the episode and look back at the season. It's happening Tuesday, April 21 at the Japanese American National Museum in Little Tokyo.
Here are some more details: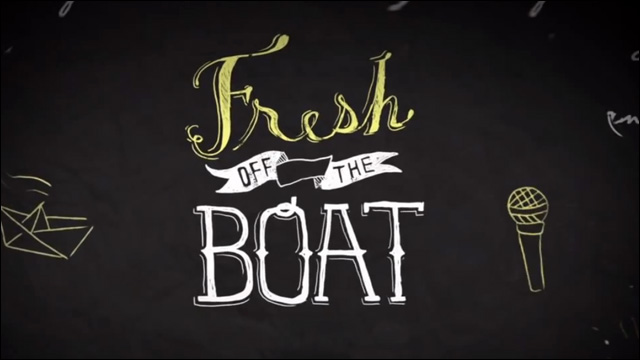 FRESH OFF THE BOAT FINALE: LA LIVE COMMUNITY VIEWING+PANEL Tue. April 21st - 8PM PST

LOS ANGELES: LIVE FINALE COMMUNITY VIEWING
and #FRESHOFFTHESHOW BROADCAST!
with SPECIAL GUESTS!

The National Center for the Preservation of Democracy (Japanese American National Museum), Little Tokyo, Downtown Los Angeles
7:30pm -- Doors Open
8:00pm -- Screening of Season Finale
8:30pm -- Panel/Webshow hosted by Phil Yu and Jenny Yang
9:30pm -- Reception sponsored by Coedo Brewery

TICKETS: http://www.janm.org/events/2015/04/21/fresh-off-the-boat-season-1-finale/

Are you unable to join us in person? Hang out with us ONLINE!

Join blogger Phil Yu and comedian Jenny Yang for the unofficial FRESH OFF THE BOAT post-show - streaming live online.

Step 1:
Watch FRESH OFF THE BOAT new episode on ABC.
8:00 PM PST and
LIVETWEET with us using hashtag #FreshOffTheShow
http://twitter.com/angryasianman
http://twitter.com/jennyyangtv

Step 2:
8:35 PM PST - Click on the link below to hang out with us online and debrief Tuesday's episode!
LINK: https://youtu.be/XOJSwPhK8SU
Here's the archived vid of the episode that just happened! https://youtu.be/KTJ1fgMAnhQ

Step 3:
Comment or ask questions on the chat bar of the livestream page to interact with us in real-time (actually more like a 1 minute lag but whatevs)

Because it's more fun to watch together. If you can't make it to the live viewing event in Los Angeles, be sure to hop online and join us live for
Fresh Off The Show
, starting at around 8:35pm Pacific Standard Time.
See in Little Tokyo on Tuesday night. For more information, visit the
Facebook event
.