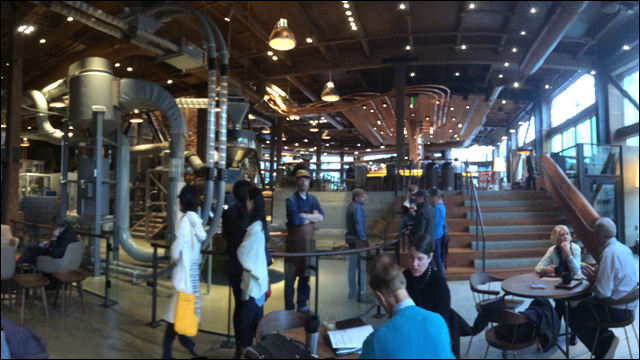 On Speaking Out Against Starbucks (or "...all I really wanted was some coffee")
: Daniel Lui writes about his recent racist encounter with a Starbucks corporate employee, which was circulated widely (including on
this blog
) after he posted about his experience on Yelp.
* * *
On Apologies and Forgiveness: New Developments in My Starbucks Yelp Review
: In the aftermath of the Starbucks incident, Daniel got a phone call from the executive in question, who apologized for what he'd done.
* * *
Killing in the heartland; heartbreak in China
: Tong Shao, a 20-year-old international student from China who attended Iowa State University, was found dead, stuffed in the trunk of her car last September. The main suspect is her boyfriend, who returned to China after the killing and disappeared.
* * *
I'm An Asian-American Actor But I Can't Do The Accent
: As a Taiwanese-American actor, Grace Su can't afford to pass on every role that calls for an "Asian accent." Sometimes the parts are even good. The problem is, she can't do one.
* * *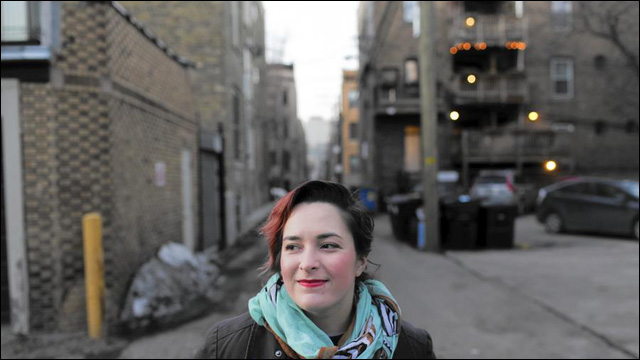 * * *
Chop Chop Chinaman restaurant's name sparks vandalism, debate in Chicago
: Another story on the saga of Chicago's Chop Chop Chinaman and vandal Jeannie Harrell, who was arrested for using lipstick to deface the idiotically-named restaurant's window logo.
* * *
Saying 'I Love You' With Baseball
: Author Sung J. Woo writes a personal essay on baseball, his father, and a special moment in their relationship, courtesy of the 1985 New York Mets.
* * *
My So-Flawed Life
: Kristina Wong is featured in
San Francisco
magazine's "Chinese Issue," talking about growing up repressed in San Francisco and becoming a "Tiger Mother's worst nightmare."
* * *
2 Things We Can Do To Help Purvi Patel Fight Indiana's Feticide Law
: After suffering a miscarriage, Purvi Patel was arrested in Indiana on charges of feticide, resulting in a sentence of twenty years in prison. Here are two things you can do to help Patel fight Indiana's feticide law.
* * *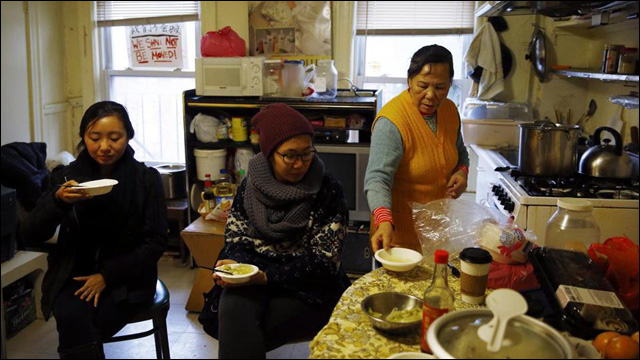 Chinatown, immigrant haven, fights for its future
: Boston's last immigrant enclave in the heart of the city is fighting for its life amid a construction boom, and the shift is setting off a mad scramble to preserve one of the largest Chinatowns in the United States.
* * *
6 Reasons We Need to Dismantle the Model Minority Myth of Those 'Hard-Working' Asians
: While being called a model minority might sound like a positive thing, it upholds institutionalized racism.
* * *
Recent election gains show Asian American voters' power surge
: As more Asian Americans turn up to vote, recent election gains show more Asian American representation in government.
* * *
Helping the South Asian-American community find its voice
: An interview with Harish Patel, the owner of a small, fair trade business and one of the founders of ChicagoVotes, a youth engagement project.
* * *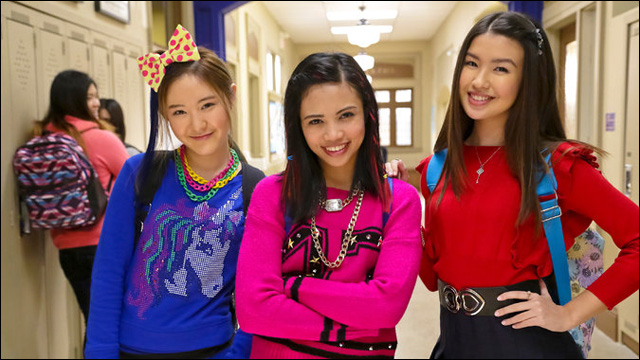 Review: 'Make It Pop' on Nickelodeon Veers Toward K-Pop
: The K-pop-inspired musical comedy series
Make It Pop
, starring Megan Lee, Louriza Tronco and Erika Tham, begins airing on Nickelodeon this week.
* * *
Way More College Students Are Studying Korean. Is 'Hallyu' The Reason?
A recent study found that in general, college students aren't taking foreign language classes as much as they used to -- except for Korean, which has experienced a massive jump in the rate of enrollment.
* * *
Gowe: How learning he was adopted at 18 sparked his rap career
: A profile of Gordon Tsai, whose rap career as Gowe was ignited after he discovered at age 18 that he was adopted.
* * *
How 'The Fast and the Furious' Took Over the World
: The fuel-drenched saga has evolved from a homoerotic exploration of masculinity into a globetrotting epic and bastion of diversity. Jen Yamato traces
Fast & Furious's
road to the top.