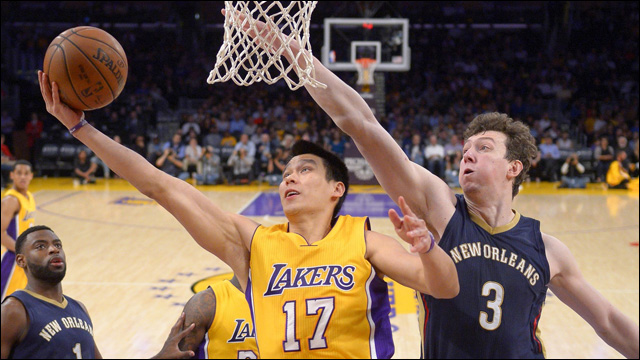 Jeremy Lin Out For The Season With Knee Injury
: With his recent knee injury, Jeremy Lin will sit out the remaining games of the 2014-15 NBA season. He's officially done. And so, a disappointing end to a disappointing season with the disappointing Los Angeles Lakers.
* * *
Salon Confuses Two Minority Actors in TV Review; Mockery Ensues
: That time a Slate writer confused Kumail Nanjiani of
Silicon Valley
with a totally different brown actor, Kunal Nayyar of
The Big Bang Theory
.
* * *
Eddie Huang Is Still Angry His ABC Sitcom Is an ABC Sitcom
: After last week's episode of
Fresh Off The Boat
aired, Eddie Huang sounded off against the show on Twitter, saying he didn't watch the show, and that after the pilot it veered "so far from the truth," he didn't recognize his own life.
* * *
Mindy Kaling's brother claims he got into medical school by posing as black
: Vijay Chokalingam claims that posing as an African American helped him get into medical school. Why his elaborate hoax just doesn't hold a strong enough case against affirmative action.
* * *
The sad racial farce of Mindy Kaling's brother
: "Race isn't just about color or blood; it is about the collective experiences and inherited cultural context and present-day condition of a community of people. Many of the markers of race are persistently corrosive; others are deeply painful."
* * *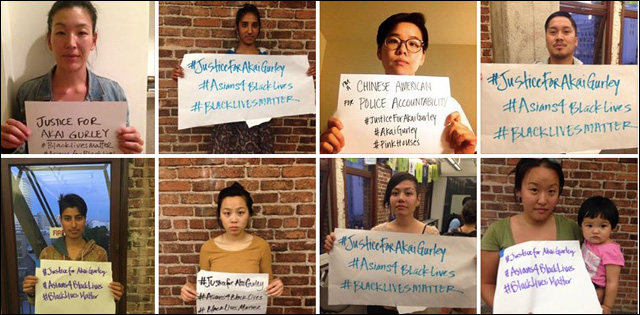 I dream of Asian America #JusticeForAkaiGurley
: Soya Jung on why seeking justice for Akai Gurley, who was killed by NYPD officer Peter Liang, is an Asian American issue that spans across racial lines.
* * *
I Could Have Been Purvi Patel
: Stigmas discourage Asian-American women from seeking the reproductive and mental health care they need. Anti-choice laws take care of the rest. Sharline Chiang discusses the Purvi Patel's prison sentence for infanticide and how this story could have been her own.
* * *
Being a model minority is a double-edged sword in Silicon Valley
: In Silicon Valley, the "one size fits all" understanding of misogyny gets disrupted when it intersects with the model minority myth.
* * *
How Do You Spell S-T-E-R-E-O-T-Y-P-E?
: For the past three decades, more than half of the National Spelling Bee champions have been Indian Americans. So it's about time that everyone stops being racist about it.
* * *
Asian, American, Woman, Philosopher
: An interview with Emily S. Lee, a professor of philosophy who studies the intersection of race and phenomenology (the investigation of direct structures of experience).
* * *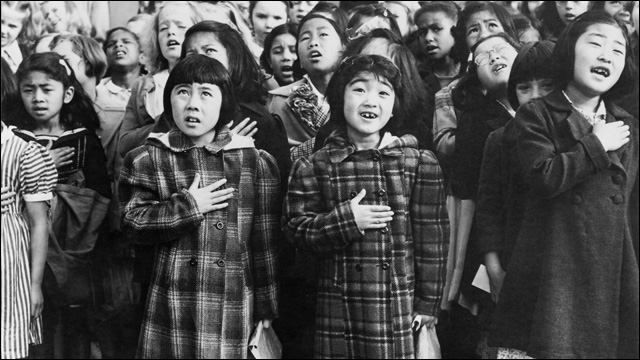 A Photographer's Quest: Japanese-American Internment Then and Now
: Photojournalist Paul Kitagaki Jr's exhibition at the California Museum in Sacramento explores the internment of Japanese Americans.
* * *
Good Fortune, Long Life
: After 44 years in New York City's Chinatown, the Pearl River Mart recently announced that it will be shutting its doors. Open City talks to a "goddaughter" of this storied emporium, remembering the store's Red origins and high-low appeal.
* * *
Meet DJ Patil: Obama's Big Data dude
: DJ Patil is the Deputy Chief Technology Officer for Data Policy, and is responsible for the government's hundreds of thousands of data sets.
* * *
Chefs Daniel Patterson and Roy Choi Reimagine Fast Food
: Two prominent California chefs have founded Loco'l, a new approach to fast food that provides nutritious and delicious fare in some of the country's poorest neighborhoods.
* * *
Escaping tradition (and a forced marriage)
: Author Aisha Saeed talks about her debut novel
Written in the Stars
. The book follows 17-year-old Naila, a college-bound senior whose family takes her to Pakistan once they discover she has been meeting with a secret boyfriend.
* * *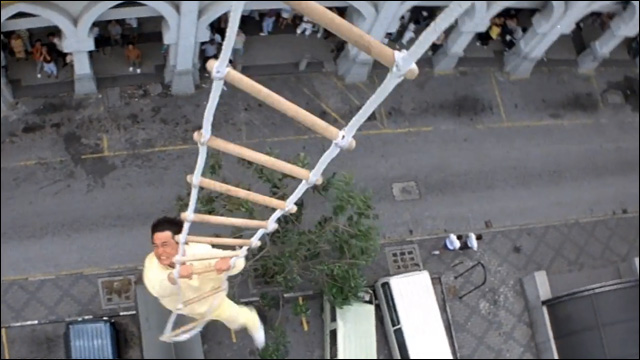 Jackie Chan Turns 61: His 7 Most Intrepid Stunts and the Injuries that Followed
: Happy birthday, Jackie Chan. To commemorate his 61st birthday, The Hollywood Reporter takes a look at seven of Chan's greatest film stunts -- and the injuries that followed.
* * *
The Rise, Fall, and Rise Again of MC Jin
: A profile of MC Jin, whose "big break" at 19 was shortlived as he stepped out of the spotlight. 13 years later, Jin is ready to make a comeback.
* * *
The Perks of Being Unembarrassable: An Afternoon Koreatown Rage With Awkwafina
: A profile of Nora Lum, aka Awkwafina, whose music meets at an entertaining intersection of rap and comedy.
* * *
GQ+A: We Quizzed Silicon Valley Star Kumail Nanjiani on His Nerd Knowledge
: An interview with comedian and real-life nerd Kumail Nanjiani, who can list the credits of almost every episode of
The X-Files
off the top of his head.
* * *
For Margaret Cho, Nothing Is Too Private for a Punch Line
: A profile of Margaret Cho, whose comedy isn't afraid to approach the deeply, sometimes embarrassingly, personal.
* * *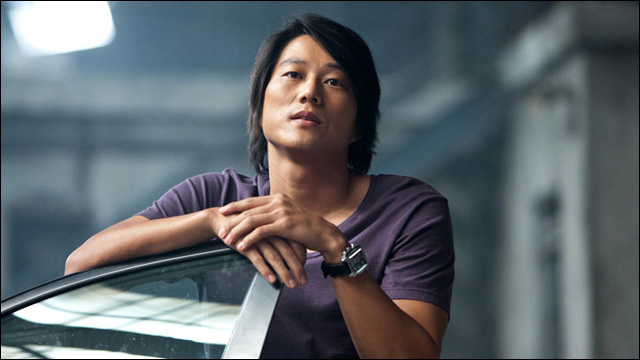 Han Seoul-Oh Is The Greatest "Fast And Furious" Character
: Allison Willmore makes a reasonable argument for why Sung Kang, aka Han, is the real star of the
Fast & Furious
franchise.
* * *
Furious 7's "Only Female Stunt Driver" Is Full Of Shit
: Actress Sulinh Lafontaine has apparently been going around and getting some press by telling people that she was the only female stunt driver in the blockbuster movie
Furious 7
. The only problem is that she's a total liar.
* * *
A Dark, Funny -- And Vietnamese -- Look At The Vietnam War
: Author Viet Thanh Nguyen talks about this new novel
The Sympathizer
, which is rife with insight and criticism -- and most importantly in America, the perspective of a Vietnamese person during and after the war.