26-year-old graduate student Xiangyu Ouyang spiked water bottles with a chemical.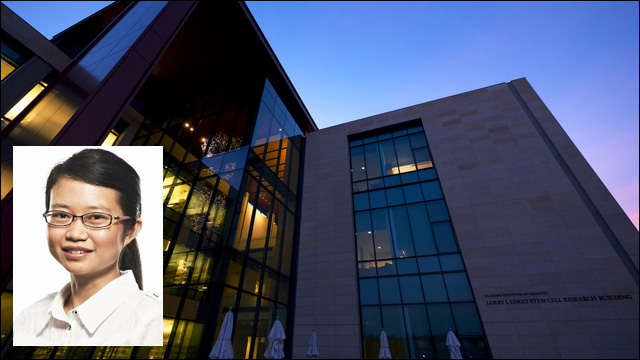 What the hell... A former graduate student at Stanford University was arrested for attempting to poison her classmates after spiking their water bottles with a chemical that causes burning in the mouth and throat.
Former Stanford grad student accused of poisoning classmates
26-year-old Xiangyu Ouyang, a graduate student from Singapore studying cancer biology, was charged with four felony counts of poisoning after secretly dumping paraformaldehyde into her classmates' water bottles.
Last fall, authorities began an investigation when several medical students working in a university lab complained of irritation and burning after drinking from their water bottles, which had been left out.
The four victims all worked in the Nusse Lab researching stems cells when the poisoning and weird happenings began sometime in September 2014. One student reported finding her stem cell cultures dead after they had been flourishing, while others immediately sensed something was fishy about their water bottles.

Many of the students left their bottles unattended overnight in the lab.

One victim told police she "drank some water from the bottle and felt a burning sensation in her throat."

"She began to salivate uncontrollably and felt her esophagus contracting," the statement reads. "The water smelled faintly of PFA."

Another time, the same student "took a big swig of water" and "immediately experienced a burning sensation in her mouth and throat.

"Her eyes became irritated and watery. She began salivating uncontrollably. The experience was 10 times worse than the first time. Her throat was burning so bad that she could not even swallow the water," the documents obtained by the Hopper read.

Exposure to paraformaldehyde can cause skin irritation, inflammation, respiratory illness and, in severe cases, death. The chemical is used in pesticides and disinfectants.
According to court documents, when investigators began questioning victims, Ouyang checked herself into a hospital for mental health issues and was placed on psychiatric hold. When authorities were eventually able to speak to her, Ouyang admitted to tampering with at least two water bottles, and said that she was "truly sorry" for what happened.
"I really didn't mean to harm people. It was me crying out for help."
Ouyang has been reportedly banned from the Stanford campus. She is due in court on May 15, and will likely plead not guilty by reason of insanity. I hope she gets the help she needs.
More here:
Cancer researching Stanford grad student poisoned classmates, sabotaged peers' projects: police