First trailer for Wong Fu Productions' official feature film debut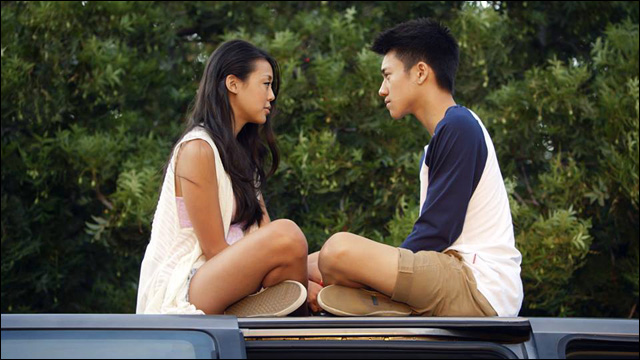 Our friends at Wong Fu Productions recently dropped your official first look at their debut feature
Everything Before Us
. The film is a romantic drama following two couples, set in a world where relationship histories are registered, documented and monitored by the Department of Emotional Integrity. Directed by Wesley Chan and Philip Wang, the film stars Aaron Yoo, Brittany Ishibashi, Brandon Soo Hoo and Victoria Park.
Here's the
teaser trailer
:
The Department of Emotional Integrity (DEI) documents all relationship history. Much like a credit score is given to represent financial responsibility, a relationship score is given to keep individuals accountable for the relationship activity and choices. The score is public for all to see, and affects various aspects of daily life.

In the film we follow two couples who are experiencing different challenges in their relationships. Seth and Haley are two high schoolers who are registering their relationship for the first time, and Ben and Sara, a former couple in their late twenties who must meet again to settle an old report.

That is so Wong Fu.
Everything Before Us
will have its world premiere next week as the Opening Night film of the
Los Angeles Asian Pacific Film Festival
. The evening will include a screening with the cast and crew, followed by the Opening Night gala. It's going to be a great evening. Get your tickets
here
.
Eventually, of course, everyone will get to see the movie. For further information about the film, follow updates on the
Everything Before Us
Facebook page
. You can also visit the Wong Fu Productions
website
.