Education activist unseats incumbents in Democratic primary for at-large council seats.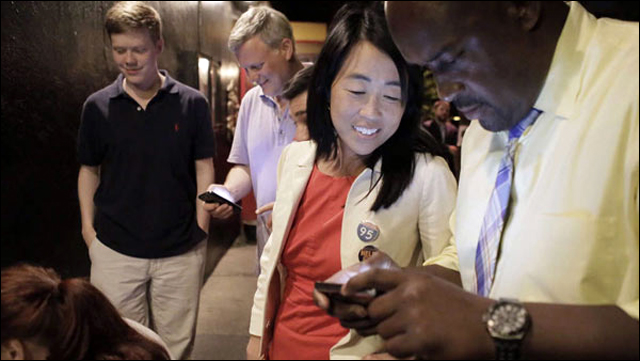 Some big upsets out of Philadelphia's primary elections this week, as two City Council incumbents lost Democratic nominations for "at-large" seats to three relative newcomers -- including school activist Helen Gym.
Some New Faces Win Democratic Nominations For Phila. City Council
Incumbents Ed Neilson and Wilson Goode Jr. were ousted by Helen Gym, real estate investor Alan Domb, and attorney Derek Green in the Democratic battle for City Council at-large seats.
Helen, a vocal public education proponent (and longtime friend and supporter to this blog), was among the top five Democratic vote-getters in the race for a citywide council seat, narrowly beating her nearest competitor, Isaiah Thomas, who came in sixth by about 1,100 votes.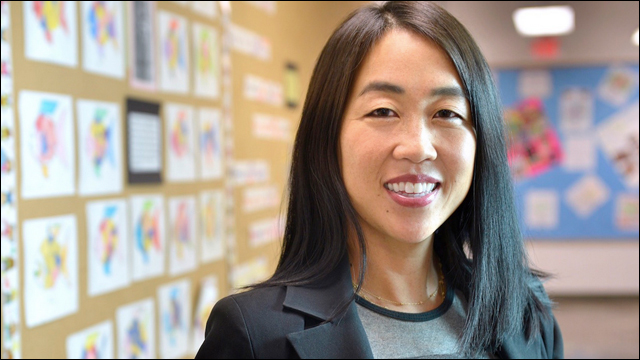 Though described as a newcomer, Helen is a widely-respected community activist and education advocate backed by an enthusiastic grassroots network of supporters. Well-known for her vocal criticism of the school district's troubled management and funding issues, she's vowed to make schools her central focus.
Heading into November, the five winning Democrats and top five Republican finishers will vie to fill the seven at-large Council seats. Two of the seven seats, however, are reserved for the minority party. Traditionally, that's been the Republicans. (In the Republican at-large race, incumbents David Oh and Dennis O'Brien were the top two vote-getters). Thus, Democrats are expected to maintain five of the seven seats.
On Tuesday night, with the numbers on her side, Helen thanked her supporters in a post on her
Facebook page
: "I'm incredibly grateful to countless Philadelphians who supported an incredible campaign to uplift our communities and prioritize our youth. The real work begins today."
Congratulations, Helen!
For more, read this candidate Q&A with Helen, published last week before the primary:
The Challengers: Helen Gym's Aim -- To Make Council Holds Schools Accountable