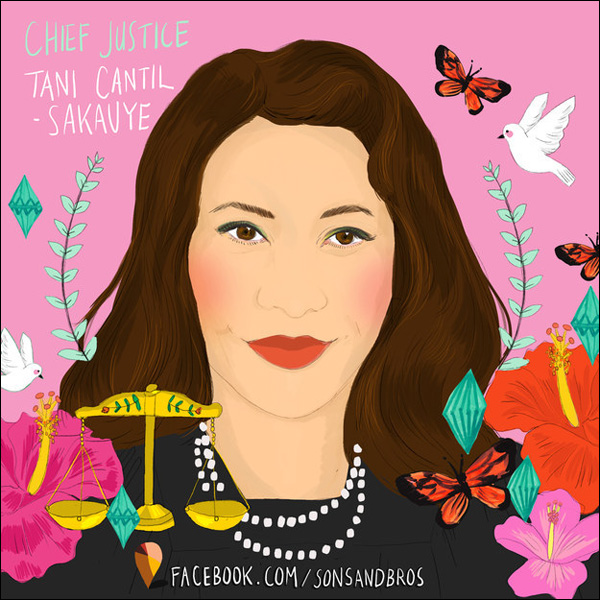 10 Beautiful Portraits Of Asian-Pacific American Influencers
: To celebrate Heritage Month, artist Jessica Singh drew these beautiful portraits of APA heroes for the digital campaign Sons & Brothers.
* * *
Stop using Asians as role models
: Jeff Yang responds to Duke University professor Jerry Hough's recent controversial comments referencing an ugly old trope: Asian Americans as a "model minority" that Africans Americans should emulate.
* * *
Asian American Student Suicide Rate at MIT is Quadruple the National Average
: MIT's Asian American suicide rate is quadruple the national average, and, according to recent studies, college-aged students are most at-risk for death by suicide within the Asian American community. How can we change these trends?
* * *
NYT Summer Reading List Finally Achieves 100 Percent Whiteness
: "Congrats are in order! Janet Maslin's annual summer reading list for the
New York
Times has, at long last, achieved peak caucasity."
* * *
An open letter from the family of Lingzi Lu
: With the conclusion of the trial of Dzhokhar Tsarnaev,
The Boston Globe
published an open letter from the family of Lingzi Lu, the Boston University graduate student who was killed in the 2013 Boston Marathon bombing.
* * *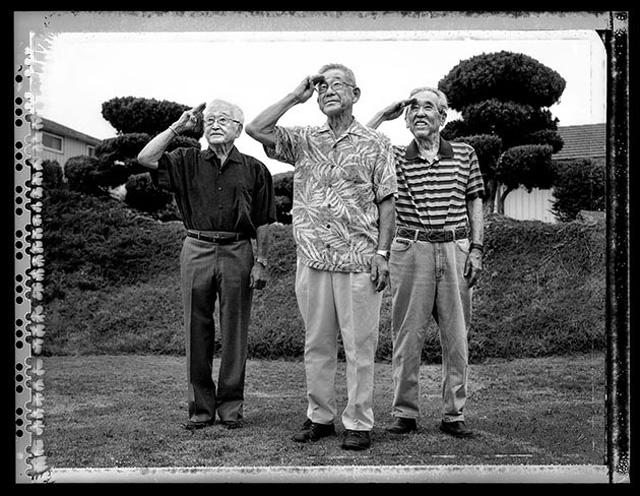 Moving Photographs of Japanese American Internees, Then and Now
: Photographer Paul Kitagaki Jr. has been tracking down Japanese American internees pictured in iconic wartime images by photographers like Dorothea Lange, and reshooting them, often in the locations where they were originally photographed.
* * *
Revisiting a World War II Internment Camp, as Others Try to Keep Its Story From Fading
: The aging Japanese Americans survivors of wartime internment hope to keep the history of their detainment alive.
* * *
Japanese family to be kicked out of Altadena home
: Despite a long-standing promise, one of the oldest families in Altadena, California is being forced out of a home they have lived in for close to 100 years.
* * *
Thank You, Cancer
: Last Shalin Shah was diagnosed with a rare and aggressive cancer, and learned he only had a few months to live. After inspiring people around the world to find the beauty in every day, Shah died Saturday, May 16, 2015 at the age of 22.
* * *
These groups of Asian-Americans rarely attend college, but California is trying to change that
: The California State University system has implemented the Asian American and Pacific Islander initiative, which runs college fairs for underrepresented groups in the API community.
* * *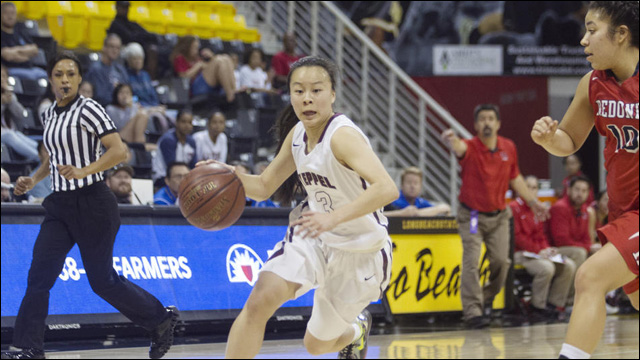 Japanese American basketball leagues help girls progress at prep level
: Southern California's popular Japanese American basketball leagues have been the starting point for many successful high school and now even college careers, particularly for young women.
* * *
Urban Ryu-newal: A New Era of Asian American Political Representation Begins in L.A.
: Last week, David E. Ryu won the runoff election for Los Anglees' 4th District, becoming the first Korean American ever to be elected to City Council, and only the second Asian American to win a council seat in over twenty years.
* * *
40% of U.S. food goes to waste: One man's solution
: An interview with Robert Lee, who co-founded Rescuing Leftover Cuisine, a nonprofit that collects leftover food from New York City restaurants and distributes it to people in need.
* * *
Southern Discomfort
: Alexis Diao shares her journey from dreading school lunch to reconciling -- and savoring -- her Filipino and American Southern roots.
* * *
Photographer Kyoko Hamada Spent Two Years Pretending To Be An Elderly Woman, And Here's What She Learned
: Photographer Kyoko Hamada went undercover to find out what life is like as an elderly woman.
* * *
The Definitive Guide To Being A Muslim In America
: Aasif Mandvi, star of the sitcom parody webseries
Halal in the Family
, gives a few pointers on how to make it as a Muslim in America.
* * *
Mochi's 25 Game-Changers Under 25
: Mochi Magazine's "Power Issue" includes a list of 25 influential Asian Americans in entrepreneurship and technology, sports, arts and entertainment -- all under the age of 25.
* * *
Can China Take a Joke?
: After establishing a promising comedy career in the United States, comedian Joe Wong returned to China to be a part of the country's infant standup scene.
* * *
The Filharmonic take a cappella all the way to a guest spot in 'Pitch Perfect 2'
: If you watched
Pitch Perfect 2
this week, you may have caught a glimpse of the Filharmonic, a Filipino American a capella group.
* * *
Q&A: Pig & the Lady gets in 'Big Trouble'
: An interview with the Le family, owners of Hawaii's Pig & the Lady. Fun fact: the restaurant's bathroom is a shrine to John Carpenter's cult classic
Big Trouble in Little China
.