"The New International Sound Pt. II," starring the students of Shaolin Tagou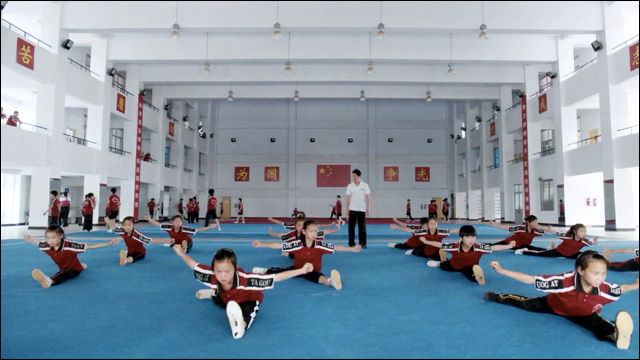 How awesome is this video? The incredible new music video for
"The New International Sound Pt. II"
by GENER8ION and M.I.A., was shot at the famed Shaolin Temple Tagou Martial Arts School, the largest kung fu academy in China. It features a few of the school's 36,000 students in various stages of kicking, punching, sweating and training to be more badass than you and I will ever be.
Check it out:
The video, directed by Inigo Westmeier, is adapted from his own 2012 feature documentary
Dragon Girls
, which follows three girls training to be fighters at Shaolin Temple Tagou. I like that last part that shows the girls comparing scars and bruises. Like I said, badass.
"The New International Sound Pt. 2" EP is available on
iTunes
.
ADVERTISEMENT