16-year-old suspects charged in connection with brutal Manhattan attack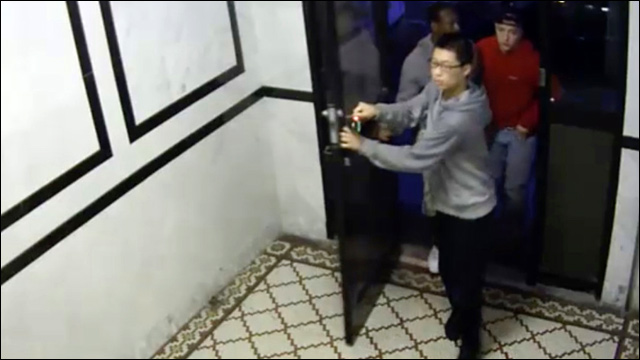 This week in New York, police arrested three Brooklyn teenagers in connection with the brutal beating, sexual assault and robbery of a 33-year-old woman they met at an internet cafe in Chinatown.
3 Teenagers Are Arrested in Rape in Chinatown
Eric Pek, Emanuel Burrows and Sanat Asliev -- all 16 years old -- are accused of attacking the victim after meeting her at a nearby high-speed internet cafe late Monday night. The trio raped her and stole her personal belongings, then later tried to rob her apartment, but ran away when they saw someone inside the unit.
At 5:10 a.m. Monday, a woman, beaten and bleeding, stumbled into a corner deli in Chinatown. Minutes earlier, the police said, three 16-year-olds the woman had just met at an Internet cafe a block and a half away attacked her, and two raped and robbed her.

At roughly the same time the woman sought help, the three teenagers were hustling through the front door of her building nearby and climbing the stairs to her apartment, having stolen the victim's house keys, cellphone, New York State identification card, debit cards and a credit card, the police said.

Police used video surveillance footage to piece together what happened to the victim, and to identify and track down the teen suspects. All three suspects live in a residence run by the Boys Town organization in Brooklyn.
Pek is charged with rape, robbery, assault, burglary, grand larceny and petit larceny, police said. Burrows is charged with rape, robbery, assault, burglary, grand larceny and attempted petit larceny, police said. Asliev is charged with attempted rape, assault and attempted burglary.
More here:
Police: 3 Teens Arrested In Chinatown Sex Assault, Robbery
FACEBOOK