Catherine Hardwicke will direct 'Loulan,' a "sweeping romantic epic" set in an ancient Silk Road kingdom.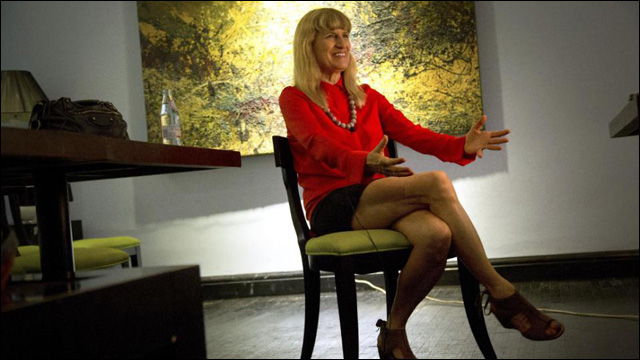 Director Catherine Hardwicke
Another Hollywood production tries to get in on that China money. The latest effort comes from
Twilight
director Catherine Hardwicke, who recently announced that she is making "a sweeping romantic epic" set in an ancient Silk Road city. Of course, the movie will likely star a white person. Because Hollywood.
'Twilight"s Catherine Hardwicke to film love epic in China
Loulan
, set in the city of the same name circa 200 B.C., is about a princess caught in the middle of warring kingdoms at the nexus of the Silk Road, now known as the Xinjiang region in present-day western China.
But hey, it wouldn't be a proper Hollywood movie without throwing a white person in there somewhere, even in ancient frickin' China. So how are they going to explain that? In 1980, researchers in the region discovered a remarkably well-preserved female mummy with Caucasian features. She was dubbed the "Loulan Beauty."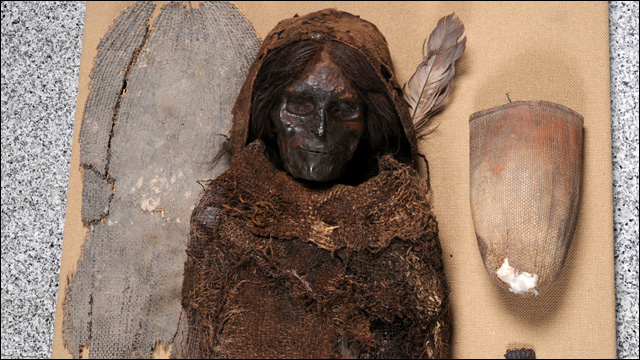 The "Loulan Beauty."
The movie is a coming-of-age romance that imagines the princess as a descendant of the Loulan Beauty. She will, of course, played by an American or English actress.
"Loulan" will be based on a city and kingdom of the same name that mysteriously disappeared hundreds of years ago. Its ruins are surrounded by desert in China's Xinjiang region, which stretches to Central Asia. One mummy unearthed from the area in recent decades is known as the "Loulan Beauty," and she was Caucasian with European features.

Hardwicke said the $50 million China-U.S. co-production will revolve around a princess who may be the Loulan Beauty's "great-great granddaughter," and who will be played by an American or English actress. It will be set in 200 B.C., at a time when Loulan was a thriving city on the Silk Road trading route that linked China to the West.

The script is still being written, but the story in what is planned to be the first part of a trilogy will see Loulan fought over by Han Chinese and warlike nomads, the Huns.

No word yet on whether Emma Stone is available for the trilogy. (Sorry, not quite done with that joke yet.)
All right, I've said it many times before, and I'll say it again. You can set a story anywhere in the world, at any time period in history, and Hollywood will find a way for the movie to star a white person. Or, as Inkoo Kang puts it, the
Special White Person
. A tried and true industry trope.
More here:
Catherine Hardwicke to Direct $50 Mil China-Set Romantic Epic
ADVERTISEMENT