"Would you throw a cheeseburger at your mother?"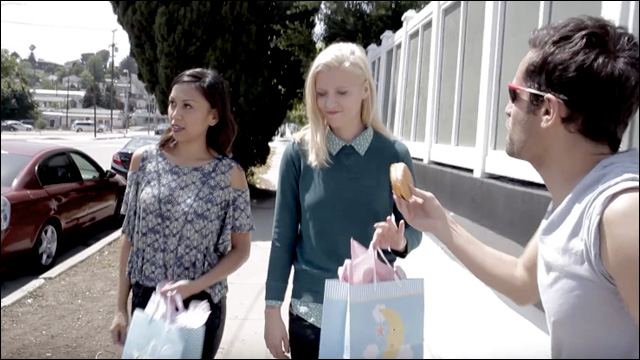 BOOM. That is sound of knowledge dropping. Cheeseburger-shaped comedy knowledge. This hilarious
comedy short
, written by Tess Paras and directed by Rebekka Johnson, explores how women experience catcalls... except instead of catcalls, they get
cheeseburgers
. Wait, what?
According to Tess, the sketch "challenges the notion that catcalls are compliments that all women
should
enjoy, and explores how they can be disruptions that diminish the value of a woman's place in the world."
Just watch:
Well, when you put it that way...
And now you get it. I shudder to think how many cheeseburgers were harmed for the filming of this short.
ADVERTISEMENT