Gurdit Singh was barred from delivering mail in view of Disney World guests because of his turban and beard.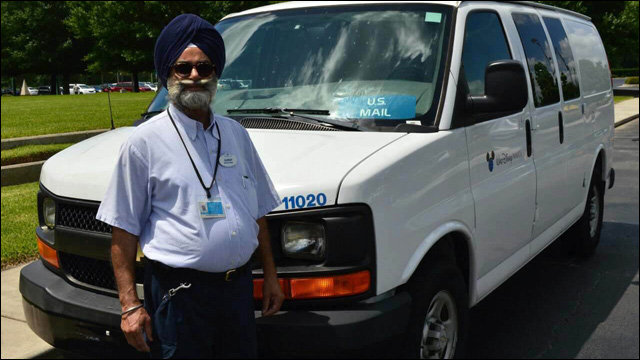 In Orlando, a Sikh American employee of Walt Disney World, who claimed his delivery routes were restricted and hidden from public view of Disney visitors because of his religious appearance, has won the right to have the same routes as other delivery workers.
Disney Allows Sikh Worker to Show Turban and Uncut Beard
Gurdit Singh, a mail carrier at Disney World, wears a turban and unshaved beard in accordance of his Sikh faith, which allegedly violate Disney's strict grooming guidelines, known as "The Disney Look." Because of his appearance, Singh says he was segregated from co-workers, denied career advancements and barred from delivering mail through Disney's resorts and theme parks in view of guests.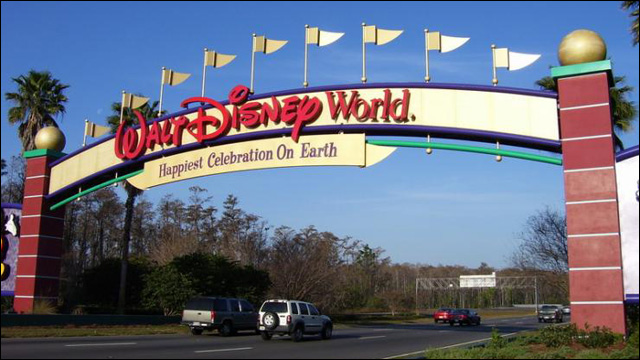 After the ACLU and The Sikh Coalition threatened legal action, Walt Disney World has agreed to grant a religious accommodation from the company's look policy and will fully desegregate Mr. Singh, allowing him to work delivery routes in full view of Disney guests.
Gurdit Singh wears a turban and maintains unshorn hair and a beard, which allegedly violate Disney's "Look Policy." For seven years, Mr. Singh was restricted to delivering mail to Disney corporate offices, on a single mail route that shielded him from areas where Disney guests congregate. All of Mr. Singh's co-workers, however, rotated their routes every three weeks and delivered mail in full view of Disney customers. Disney's segregation of Mr. Singh relegated him to an inferior position, directly impacted his workload, created animosity amongst his co-workers, and precluded his opportunities for professional advancement.

Mr. Singh contacted the Sikh Coalition to help him assert his right to be free of discrimination in the workplace. Earlier this year, the Sikh Coalition partnered with the ACLU and sent a forceful demand letter to Disney explaining that its treatment of Mr. Singh violated the law. In response,Disney agreed to fully desegregate Mr. Singh by allowing him to rotate his delivery route like the rest of his colleagues who work in full view of Disney guests.

"The motto at Disney World is that it is a place 'where dreams come true.' For the past seven years, the dream of having equal rights has not been the case for our client," said the Sikh Coalition's Senior Staff Attorney, Gurjot Kaur. "Disney was segregating an employee because of how he looks. We welcome Disney's decision to reverse course and we look forward to this paving the way for other Sikh Americans to wear their articles of faith publicly in jobs at Walt Disney World."

Disney maintains that it is "committed to diversity and prohibits discrimination based upon religion." All it took was the threat of a lawsuit to make sure thy upheld that commitment. Props to the ACLU and the Sikh Coalition for taking this on. And woe to the Disney World visitor who can't handle the sight of a Sikh dude delivering mail.
More here:
Victory! Disney Desegregates Sikh Employee
FACEBOOK