See you at CAAM's annual South Bay showcase of sneak peeks and film premieres.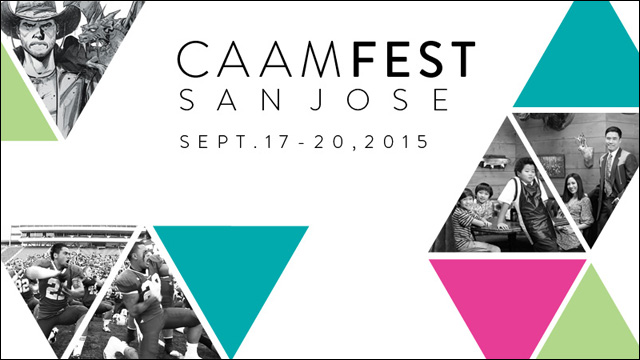 San Jose film fans! The Center for Asian American Media announces the return of CAAMFest San Jose, its annual South Bay showcase of exclusive sneak peeks and film premieres, conversations with celebrated media makers and lively parties. It's happening September 17-20 at Camera 3 Cinemas.
CAAMFest San Jose officially opens on Friday, September 18 with a special presentation welcoming the start of Season Two of the ABC hit comedy
Fresh Off The Boat
, with the show's Executive Producer Melvin Mar in attendance. Festival programming will continue with screenings and other events through the weekend.
Here's a rundown of some of the CAAMFest San Jose program highlights:
CAAMFEST SAN JOSE KICK OFF PARTY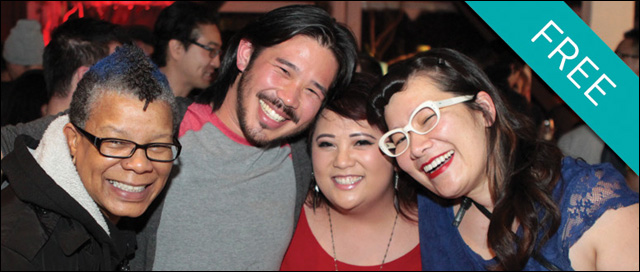 Mingle with filmmakers, special guests and fellow film-aficionados as we jumpstart this year's program. Presented in partnership with Asian Americans for Community Involvement (AACI). Thursday, September 17 at 7pm, Location TBA
OPENING NIGHT: FRESH OFF THE BOAT, SEASON TWO EXCLUSIVE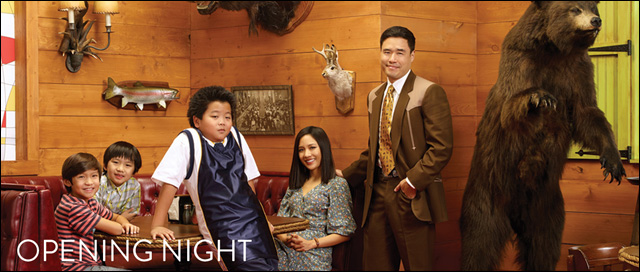 Groundbreaking series FRESH OFF THE BOAT, starring Randall Park, Constance Wu and Hudson Yang, opens the festival on Friday, September 18, followed by the Opening Night Party at the beautiful San Jose Museum of Art. Continuing the legacy of Margaret Cho's 1994 ALL AMERICAN GIRL, FRESH OFF THE BOAT heralds a new era of Asian Americans in mainstream media. Special guest Executive Producer Melvin Mar joins us as we celebrate the start of Season Two.
In the spirit of FRESH OFF THE BOAT, we're bringing back the '90s at the San Jose Museum of Art. Rub elbows with Melvin Mar and other special guests, explore the museum's latest exhibit, Covert Operations: Investigating the Known Unknowns, and dance to hip-hop throwbacks provided by Richie Menchavez of TRAKTIVIST.com. Libations and small bites courtesy of Ginger Café, Chola Desserts and other local favorites. Friday, September 18, Opening Night Film, at 7pm at Camera 3 Cinema; Opening Night Party, at 9pm at San Jose Museum of Art
CENTERPIECE: ARTIST SPOTLIGHT: GREG PAK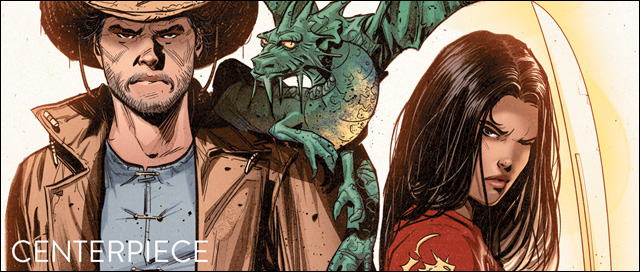 CAAMFest San Jose spotlights award-winning Korean American filmmaker and comic book writer, Greg Pak. In a rare on-stage conversation, journey through Pak's remarkable career and hear the behind-the-scenes stories on his creative achievements in comic books (Marvel's X-MEN, STORM, IRON MAN) and cinema (ROBOT STORIES). Moderated by acclaimed writer and cartoonist Gene Luen Yang (AMERICAN BORN CHINESE), guests will also receive an exclusive look at his newest comic, KINGSWAY WEST, featuring a Chinese gunslinger. Sunday, September 20 at 2:30pm at Camera 3 Cinema
CLOSING NIGHT: QUEEN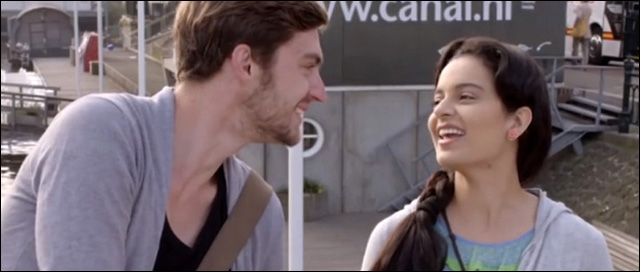 CAAM closes the festival with Indian indie favorite, QUEEN, directed by Vekas Bahl. QUEEN follows Rani, who is all set for her wedding and honeymoon, until her egotistical fiancé calls it off at the last minute. She decides to go on her honeymoon alone and embarks on a quirky adventure of self-discovery. Sunday, September 20 at 7pm at Camera 3 Cinema
CHINESE COUPLETS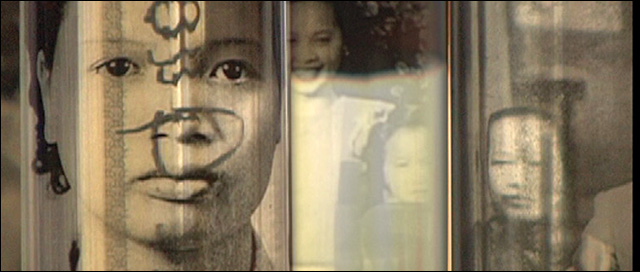 San Jose State Alumni and Bay Area's own Felicia Lowe offers perhaps her most deeply personal film with CHINESE COUPLETS. Featuring Lowe's own mother, whom she calls the "hardest story for her to crack," CHINESE COUPLETS follows three generations of Chinese women as Lowe searches for answers about her mother's emigration to the United States. Director Felicia Lowe will be in attendance. Saturday, September 19 at 6pm at Camera 3 Cinema
This website is a proud media sponsor of CAAMFest San Jose.
Festival passes and tickets are now
available for purchase online
. For further information about the CAAMFest San Jose, including the full schedule of screenings and venue details, visit the
CAAM website
. South Bay, represent! This is going to be a fun one. Hope to see you there.
ADVERTISEMENT