A mural project inspired by the lives, legacies, and friendship between Yuri Kochiyama and Malcolm X.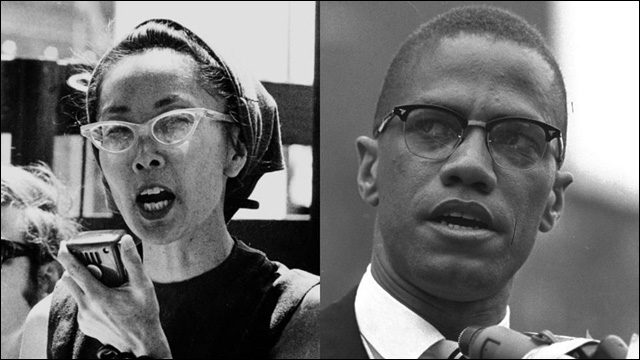 "From Harlem With Love: A Mural for Yuri and Malcolm"
is a mural project led by artists and activists inspired by the lives, legacies, and deep friendship between Yuri Kochiyama and Malcolm X.
The mural project, also led by the family of Yuri Kochiyama, will include film screenings, educational programs, artist visioning sessions, and a series of community mural painting days culminating in a mural of Yuri Kochiyama and Malcolm X in Harlem, New York City -- where their legacies were formed and live on.
To make this happen, they need your help! Make a donation
here
. This a 100% grassroots effort, and they're putting it all together without any corporate, foundation, or other economic support. This is a project, of, by, and for the people, and will only happen with true community support.
This mural is not only a dedication to the glorious resistance of our collective past, but also a dedication to all of our brothers and sisters in the streets right now fighting for justice in ways that would make Yuri and Malcolm proud. As well, it is a symbol to the the future, for our next generations of young changemakers and visionaries to see, feel, and be inspired by for decades to come.

Yuri and Malcolm dedicated much of their activism and organizing to the incredible streets of Harlem, New York and it is time they be remembered together on those same streets. Yuri spent close to 40 years living in the Manhattanville houses, a public housing development in West Harlem. This same neighborhood, where she spent so many decades with her partner Bill and their children, is where the mural will stand as a testament to the impact both she and Malcolm left in this community and on the planet.

For further information, view the
Facebook page
, and to make a donation, go to
GoFundMe
.
FACEBOOK