A short film about living an authentic life, shot on location in Taiwan.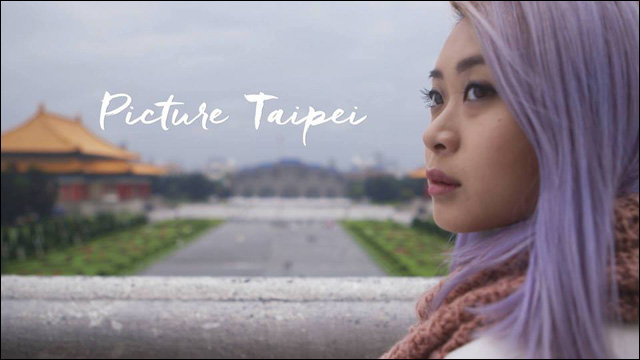 Here's a crowdfund film project that's worth a look...
Picture Taipei
is a short film that the tells the story of Aimee, a disillusioned young woman who travels from Los Angeles to Taipei, where the people she encounters change her life. Directed by Jason Poon and starring Aileen Xu, the film was shot on location in Taiwan (not
Thailand
), and is now raising post-production funds via
Kickstarter
to finish the film.
Here's a video with some more information about the project, including a teaser:
The film is a passion project for all involved, who say they wanted to show the side of Taiwan that they know and love that doesn't normally get the spotlight.


Picture Taipei is the story of Aimee, a typical L.A. girl working a 9-to-6 job to pay the bills. After quitting her dead end job and discovering that her boyfriend is cheating on her, Aimee decides to leave her past behind and go on an adventure. Aimee travels to Taipei, a city she has never been before, where the people and places she encounters begin to transform her life.

Picture Taipei is about living an authentic life, about choosing what you want to do versus going through life by default. It's about looking past everyday difficulties and finding beauty and meaning in the world around us, so that we can move forward in life with fresh eyes.

Picture Taipei started with a group of friends. Some of us have direct ties to the island, others have long been admirers of Taiwan, but all of us have a passion for telling a genuine story that resonates with anyone who is trying to find their place in the world. We wanted to create Picture Taipei because we recognized that a lot of people are unfamiliar with the Taiwan we know and love; we also realized that there are a lot of people who feel lost between what they feel is expected of them versus what they know is true of themselves.

As a team, we stepped outside of our regular jobs and comfort zones and we took the leap to do something we truly care about. We believe in living an authentic life, going on the same journey our main character Aimee begins when she arrives in Taipei. It's been an unbelievable journey from L.A. to Taipei and we want you to join us for the rest of the ride.

They're currently winding down the last week of their Kickstarter campaign.


The goal is to raise $15,000 by September 2. They're almost there. Can you help out this little project? For further information about
Picture Taipei
, and to make a pledge, head over to
Kickstarter
.
ADVERTISEMENT