St. Lenox is a project singer/songwriter Andrew Choi, the guy with the gigantic voice.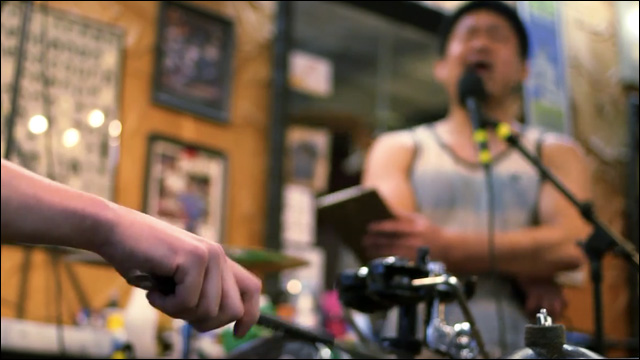 I don't have a lot of words to describe the music of
St. Lenox
, except to implore you to listen to that voice. That gigantic, incredible voice. St. Lenox is project of Ohio-bred, New York-based singer/songwriter Andrew Choi, whose music is variously categorized as "folktronica," R&B, indie-pop and jazz.
I first got turned on to St. Lenox's music earlier this year when his track "Just Friends," from his debut album
Ten Songs About Memory And Hope
, was featured on NPR's
Songs We Love
. He recently popped up back on my feed with this awesome live video premiere for
"You're Not Here."
You gotta hear this.
Like I said, that voice:
The rest of album is similarly dope fire. Get it
here
and via
iTunes
. (I think my favorite track is "I Still Dream of the '90s" because, well, I do.) For further information about St. Lenox and his music, visit his
official website
and follow updates on
Facebook
and
YouTube
.
ADVERTISEMENT