The cast of 'Fresh Off The Boat' welcomes 'The Muppets' to ABC.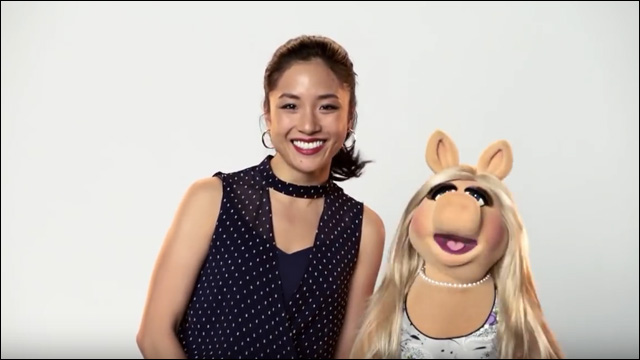 As I mentioned before, season two of
Fresh Off The Boat
kicks off on Tuesday, September 22 on ABC, right after the series premiere of
The Muppets
. Stars Randall Park and Constance Wu, who play Louis and Jessica, shot some
fun promos
to welcome the Muppets gang to their back-to-back Tuesday night time slot. If you liked that
first one with Gonzo
, here are a couple more.
First, here's Randall and Kermit... and an awkward guest. Three's a crowd:
And this one, Miss Piggy brings new meaning to "camera hog." It gets physical:
I'm willing to bet good money that Jessica Huang could take Miss Piggy in a fight.



ADVERTISEMENT