New graphic novel series teaches young readers the magic of computer coding.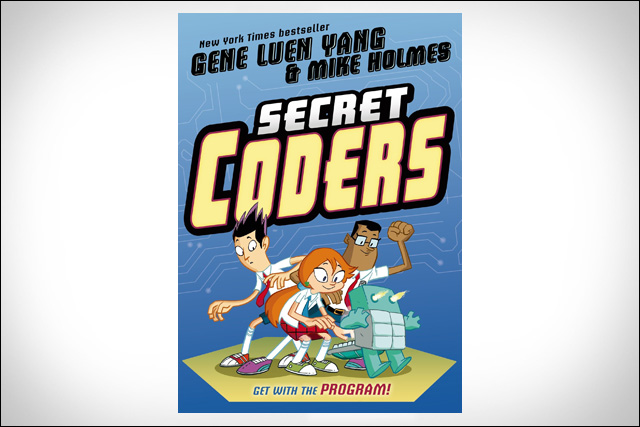 Secret Coders
, the latest book from award-winning graphic novelist Gene Luen Yang with artist Mike Holmes, imagines an adventure story for middle schoolers that's kind of like
Harry Potter
, only instead of magic wands, the young students use computers and learn the magic of computer coding.
The series is set at Stately Academy, where the walls and buildings are crawling with mysteries. The founder of the school programmed clues and puzzles into its very stones to challenge his enterprising students. A seventh grader named Hopper and her friend Eni are determined to get to the bottom of it. Using their wits and their growing prowess with coding, they set out to solve the mystery of Stately Academy no matter what it takes.
Here's a preview of
Secret Coders
: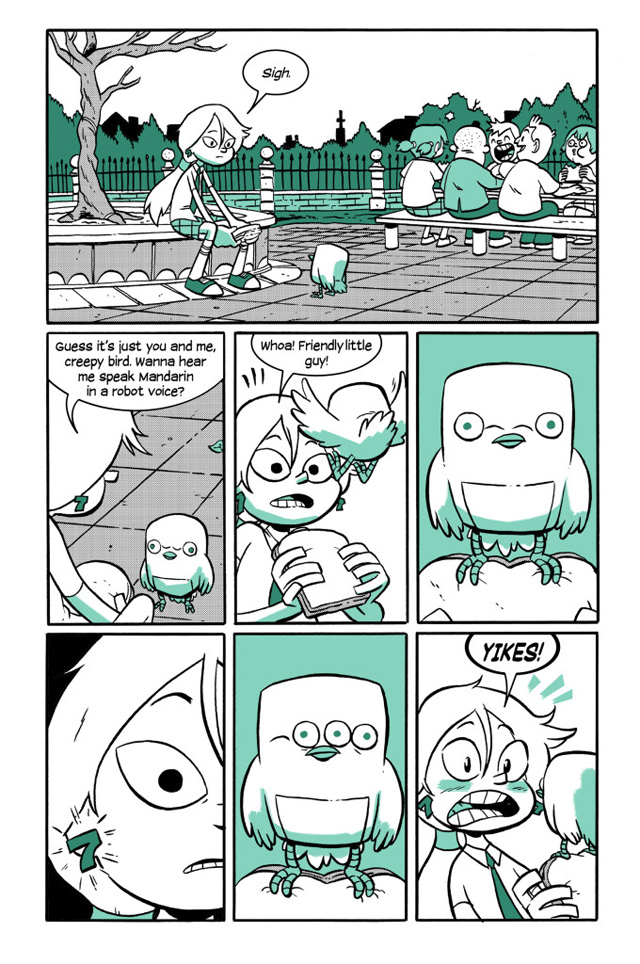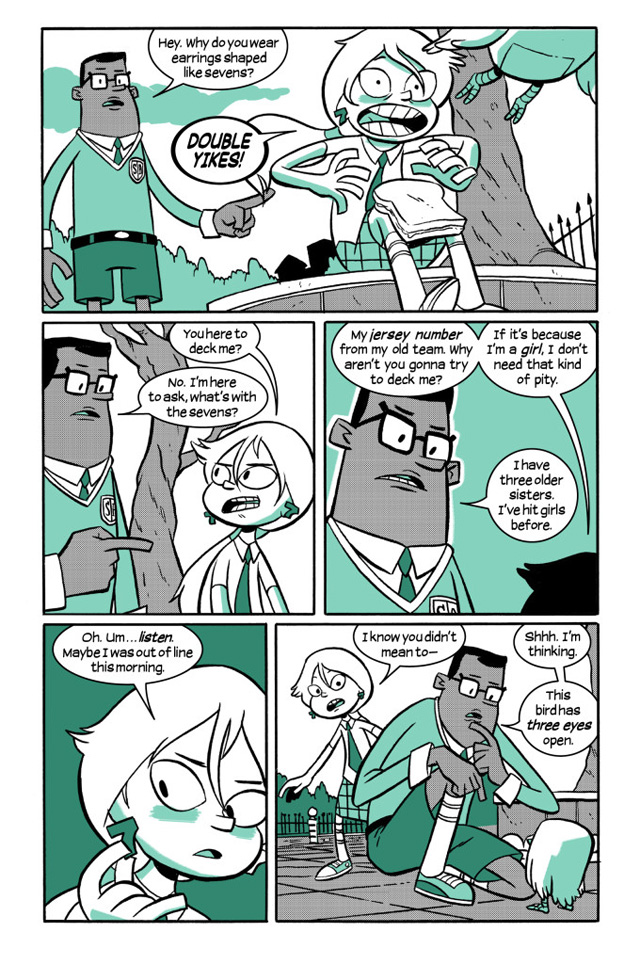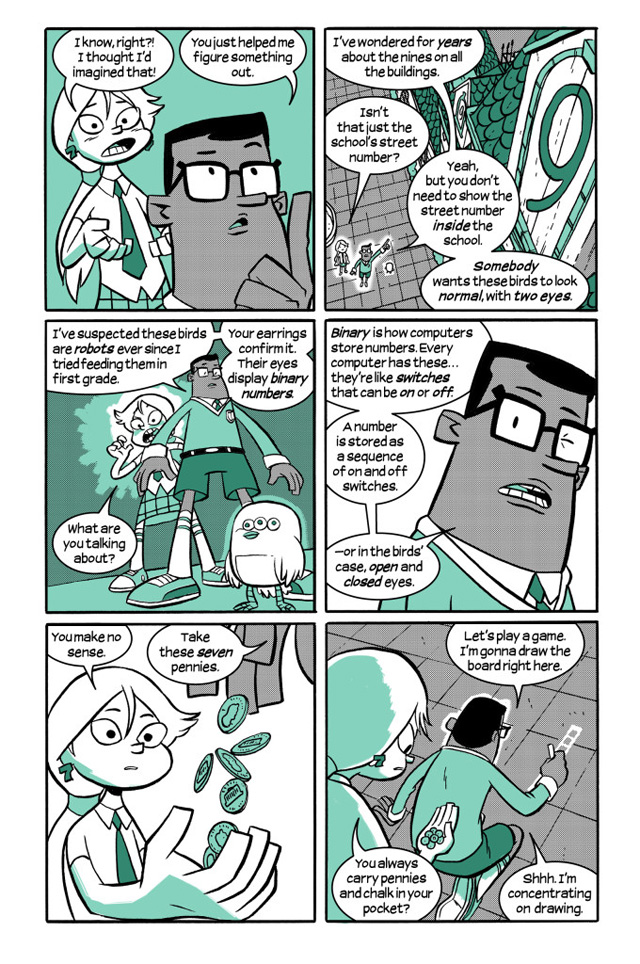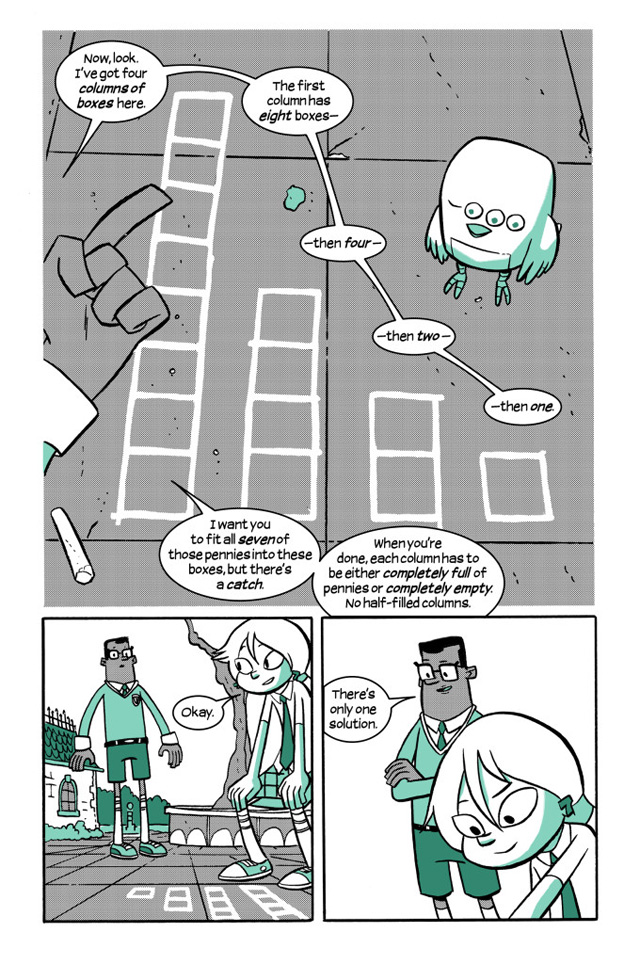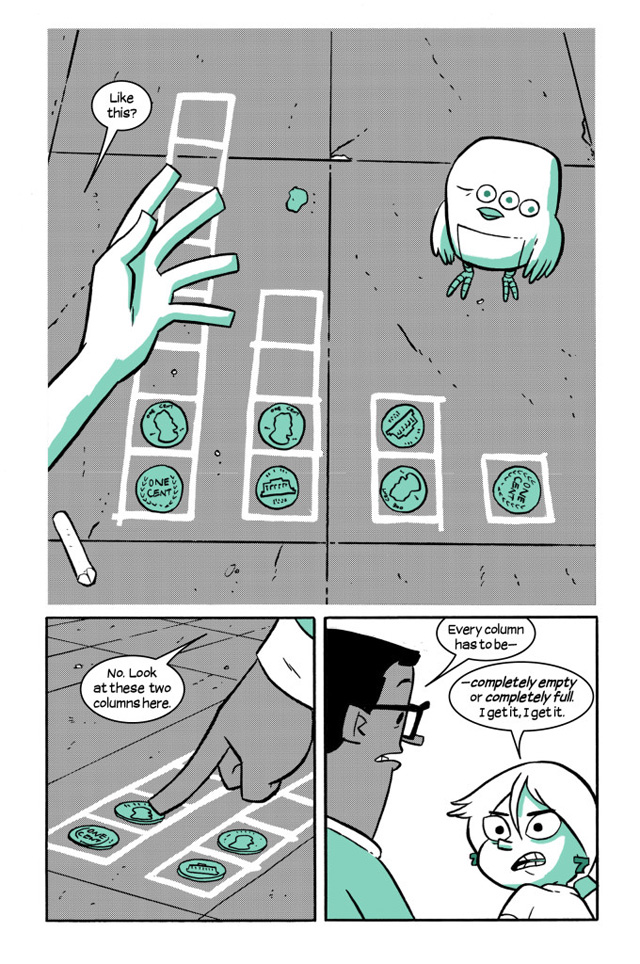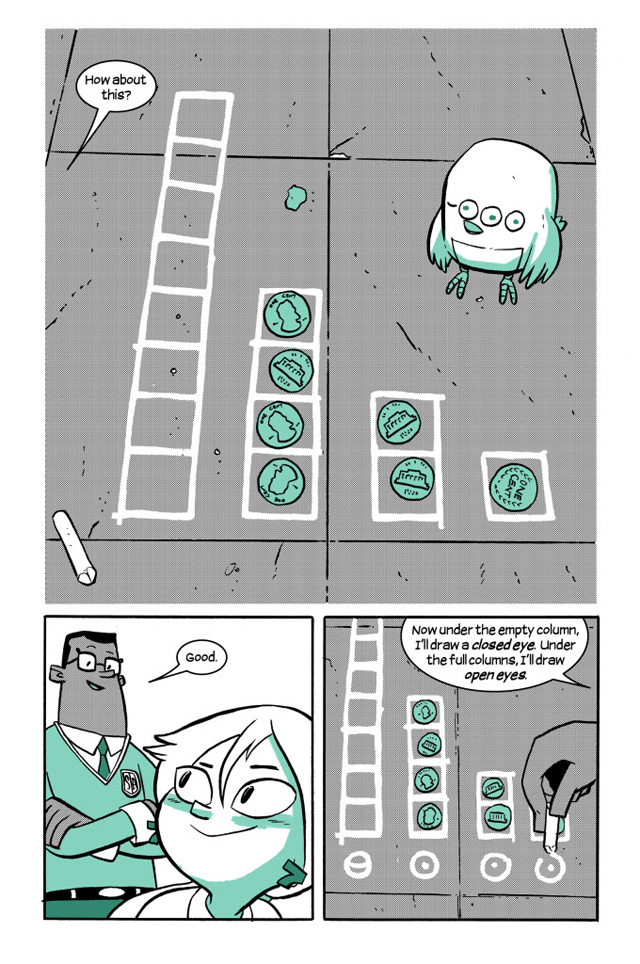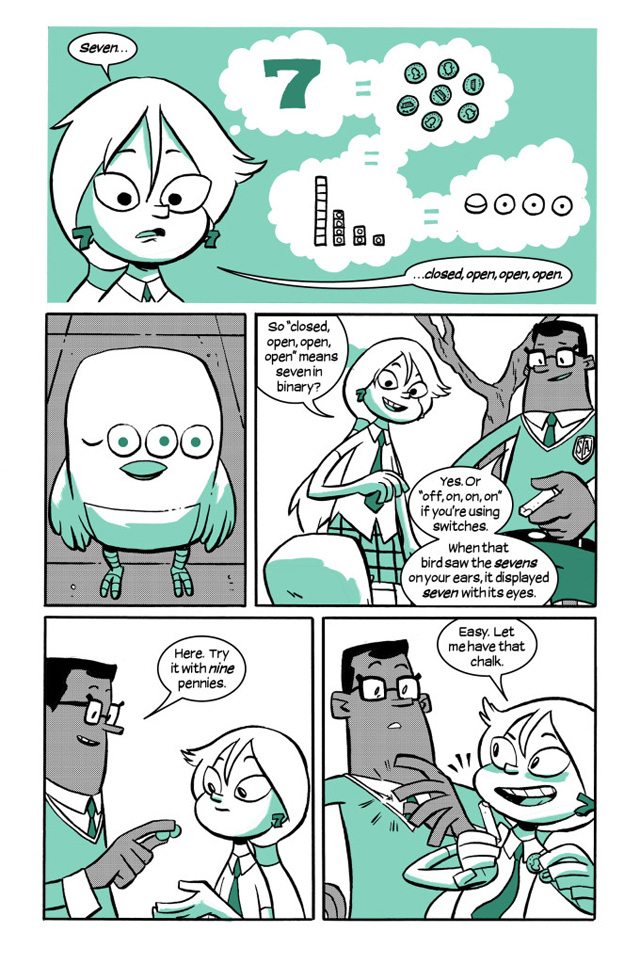 The book combines logic puzzles and basic programming instruction with a page-turning mystery plot to introduce young readers to basic computer science concepts. If anyone can pull this off, it's Gene, who is not only an acclaimed comics creator, but also taught high school computer science for over a decade and a half.
Secret Coders
is a deeply personal project for Gene, who majored in Computer Science at UC Berkeley and also previously worked as a software developer. He conceived the series as a way to combine his passion for comic books and computer programming to create a fun, educational story.
"For the most part, these were two separate worlds for me," Gene tells
Entertainment Weekly
. "I taught programming by day and made comics by night. But I've always wanted to bring them together. I wanted to make an explicitly educational comic that taught readers the concepts I covered in my introductory programming class. That's what
Secret Coders
is. It's both a fun story about a group of tweens who discover a secret coding school, and an explanation of some foundational ideas in computer science."
Secret Coders
is available now from First Second Books. The second volume,
Secret Coders: Paths & Portals
will be available in spring 2016. For more updates, visit
Gene Yang's website
.
More here:
Gene Yang brings computer coding to life in new graphic novel Secret Coders
ADVERTISEMENT