Josh Chan is Rachel's hilarious boy band fantasy on 'Crazy Ex-Girlfriend'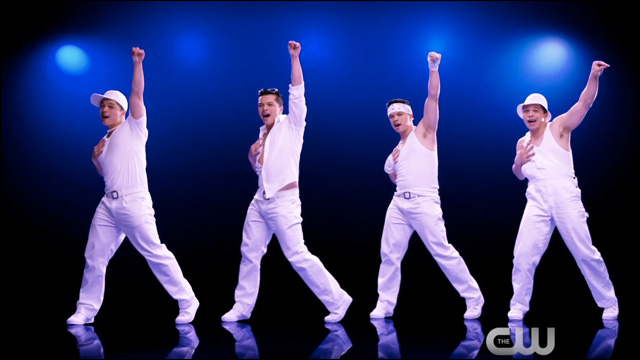 Have you been watching been
Crazy Ex-Girlfriend
? The CW musical comedy stars Rachel Bloom as Rebecca Bunch, who impulsively gives up her successful life and law career in New York City to relocate to West Covina, California in a quest for love, adventure and true happiness. Um, why West Covina? Her former flame Josh Chan, played by by the studly Vincent Rodriguez II, just happens to live there too.
On last night's episode, we got to see Josh Chan singing and dancing in an amaaaaaaazing
boy band number
, as fantasized by Rachel. And of course, Josh played all four different members of Rachel's dream group, from the sensitive crooner to the bad boy. It's pretty incredible, from the moment he says "Hey, girl."
Take a look:
Backstreet Boys ain't got nothing on Josh Chan.
ADVERTISEMENT