NBA star will appear in the October 13 episode.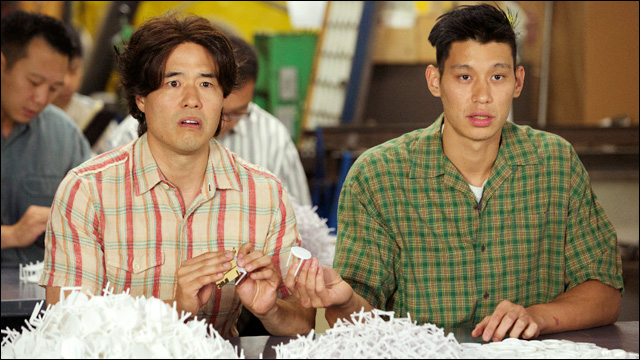 It had to happen. Now that Shaq has guest starred on
Fresh Off The Boat
, it seems only appropriate that Jeremy Lin makes an appearance. It has been confirmed that your favorite Taiwanese American NBA point guard will show up in next week's episode of the hit ABC comedy -- but not as himself.
NBA Star Jeremy Lin to Guest Star on 'Fresh Off the Boat'
Jeremy, who signed with the Charlotte Hornets over the summer, will appear in a flashback sequence in the October 13 episode, "The Fall Ball." He'll play Chau, a fellow factory worker who frustrates Louis with his opinions on the movie
Pretty In Pink
. The scene was filmed back in early September.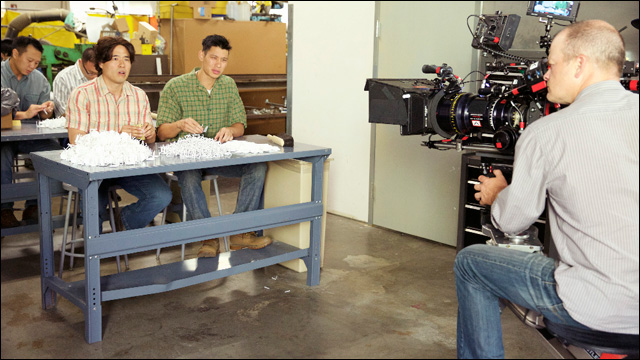 Actually, if you had tuned in and paid close attention during the September 22 edition of
"Fresh Off The Show,"
our
Fresh Off The Boat
aftershow on YouTube, you might have caught star Hudson Yang letting slip, before catching himself, that he recently got to meet Jeremy Lin. That was for this episode!
I have it on good authority that a Jeremy Lin cameo has been in the works for a while.
Fresh Off The Boat
apparently tried to get him last season for the basketball-themed episode "Dribbling Tiger, Bounce Pass Dragon," but couldn't make it work due to scheduling. (He has actual basketball games to play, you know.)
Remember that dope
"Mystic Tiger League"
fantasy sequence?
Now imagine Jeremy Lin showing off those Taiwanese-Style Basketball moves. Yup.
Fresh Off The Boat
airs Tuesday at 8:30pm on ABC.
ADVERTISEMENT