A rad little slice of kung fu flick badassery, directed Tran Quoc Bao.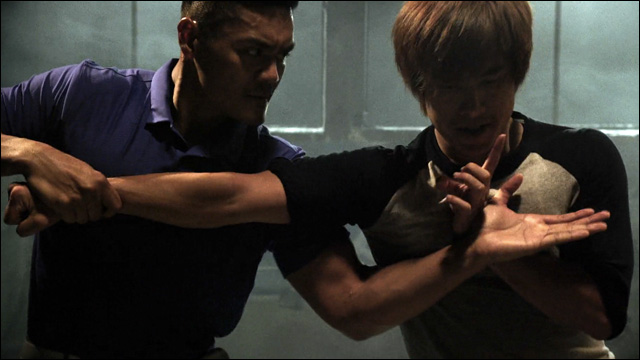 Actions fans, check this out. The short film
The Challenger
, written and directed Tran Quoc Bao, is a rad little slice of kung fu flick badassery. With solid visuals and some kickass choregraphy, the eight-minute short is about a kung fu fighter who, eager to make a name for himself, challenges his hero in an underground match. It stars Martial Club's Andy Le and Ken Quitigua of ZeroGravity Stunts.
Check it out:
Cool, right? And I want more.
The Challenger
is actually a prequel to an upcoming full-length action flick.
The feature logline reads: "Estranged Kung Fu classmates are reunited when their master is mysteriously killed in a challenge match. Despite work, family demands, and being dismally out of shape, the sworn brothers must keep their vows made long ago -- to defend the honor of the clan at any price."
Sounds dope. The team is currently aiming for production in late 2016, and are in active development, looking for additional investors, sales partners and production collaborators. For further information about
The Challenger
, visit the
project's website
.
ADVERTISEMENT