Sherry Chen and Xiaoxing Xi were both falsely accused of espionage.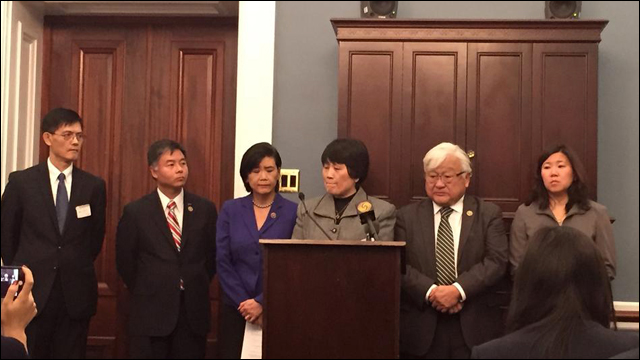 This week, congressional leaders held a press conference calling on the Department of Justice to investigate the recent cases against Chinese American scientists who were wrongfully suspected of economic espionage.
Backed by California Democrats, Chinese American scientists arrested on espionage charges demand answers
Rep. Judy Chu (CA-27), Rep. Ted Lieu (CA-33), Rep. Grace Meng (NY-06), and Rep. Michael Honda (CA-17) were joined by Sherry Chen, a U.S. citizen and employee of the National Weather Service in Ohio, as well as Dr. Xiaoxing Xi, a U.S. citizen and Interim Chair of the Physics Department at Temple University.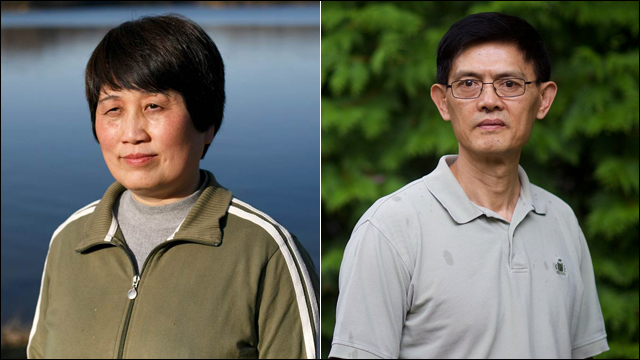 Sherry Chen and Xiaoxing Xi
Both Ms. Chen and Dr. Xi were arrested and indicted for various charges and suspected of economic espionage -- spying for China -- only to have all charges against them later dropped.
"The erroneous, dismissed charges of espionage leveled against Ms. Chen and Dr. Xi are the latest example of our government's unfortunate inability to distinguish between American citizens and foreign adversaries," said Rep. Lieu. "These cases illuminate a pattern and practice of minorities being singled out for arrest and indictment by federal officials."
Chen and Xi were both accused in separate instances of obtaining and sharing sensitive information with China. Chen was accused last October, and the charges against her were dropped in March. The charges against Xi, who pleaded not guilty in June, were dropped in September.
The case against Chen collapsed for lack of evidence. It turned out all she did was email publicly available information to a friend in China. In Xi's case, the FBI accused Xi of passing along top secret schematics for a device known as a "pocket heater." He did no such thing.
The faulty case
against him was built on communication that was nothing more than normal academic correspondence with colleagues in China.
The FBI appears to be punishing Asian American scientists for common research practices.
Members of the Congressional Asian Pacific American Caucus met with Attorney General Loretta Lynch on Wednesday to push for an independent investigation into the arrests of Ms. Chen and Dr. Xi and other scientists of Chinese descent. Are Asian American scientists being targeted?
"The growing perception that simply being of Asian ancestry or having ties to China can trigger an espionage charge is creating a culture of fear that makes Asian Americans feel unwelcome and afraid to pursue prominent careers," Rep. Chu said in a statement. "We cannot tolerate another case of Asian Americans being wrongfully suspected of espionage. The profiling must end."
More here:
Why Does the FBI Keep Arresting Asian-American Scientists?
FACEBOOK