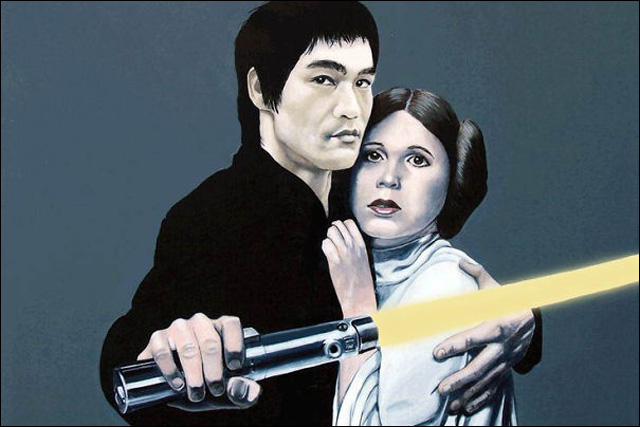 20+ Bruce Lee Inspired Artworks - Celebrating 75 Years
: Here's an awesome collection of Bruce Lee-inspired fan art in celebration of the martial arts legend's 75th birthday.
* * *
Resistance to Syrian Refugees Calls to Mind Painful Past for Japanese-Americans
: For many Japanese Americans, others' hostility toward the Syrian refugees brings back dark memories of seven decades ago, when Japanese Americans were illegally interned during World War II.
* * *
The scars of internment camp never completely healed for American furniture-maker Mira Nakashima
: Recently, Roanoke, Virginia's mayor suggested Syrian refugees be dealt with similarly to Japanese Americans during World War II. For furniture-maker Mira Nakashima, such statements bring back painful memories of life in wartime incarceration.
* * *
Bringing it Home: South Asians Talking To Our Parents About Sureshbhai Patel, Police Brutality, And Black Lives Matter
: The Aerogram asked South Asian organizers to talk to their mainly first-generation immigrant parents about the Sureshbhai Patel police brutality case and Black Lives Matter. Here's a snapshot of some of the themes that emerged from these conversations.
* * *
Why It Matters That Both Civilian Victims of the Planned Parenthood Shooting were People of Colour
: "What often goes missing in the fight to preserve reproductive rights for American women is that this is not just about reproductive justice; it -- like so many issues -- intersects with race. The Right's war to shutter the doors of Planned Parenthood is a war on poor women of colour."
* * *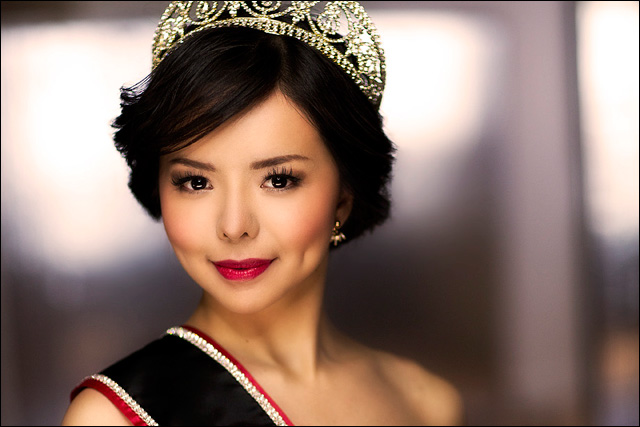 China Bars Anastasia Lin, Miss World Canada (and Rights Advocate)
: Miss Canada, 25-year-old Anastasia Lin, has been denied a Chinese visa to attend the Miss World pageant in China, apparently because of her outspoken advocacy for human rights and religious freedom in the country.
* * *
My Family Came to This Country Legally, But We Were Almost Deported
: As everyone in Ben Huh's family worked long nights to pay off their debt to the brokerage service that helped them get legal status as Americans, they discovered they were part of a corruption scheme -- and offered no protection by the government. "The problem is not the fault of the people who work inside the machinery; the fault lies with us, the citizens, who demanded that machinery be built and left it unchecked as it grew more complex, more dehumanizing, and more self-serving."
* * *
Essay: Carrying Our Courage, From Immigrant Stories to Refugee Stories
: Frances Kai-Hwa Wang on the legacies of her immigrant family and passing them on to her sixth-grade son for his social studies project.
* * *
Why my immigrant family celebrated Thanksgiving -- and why we stopped
: Growing up, Alvin Chang's Thanksgivings were firmly divided into the Korean side and the white side of his family. He shares why his immigrant family no longer celebrates the holiday.
* * *
6 Reasons Why 'Bad Asians' Rock and 'Positive' Racial Stereotypes Need to Go
: "So here's one of my secret-not-so-secret confessions: I am, have always been, and always will be a 'bad' example of an Asian."
* * *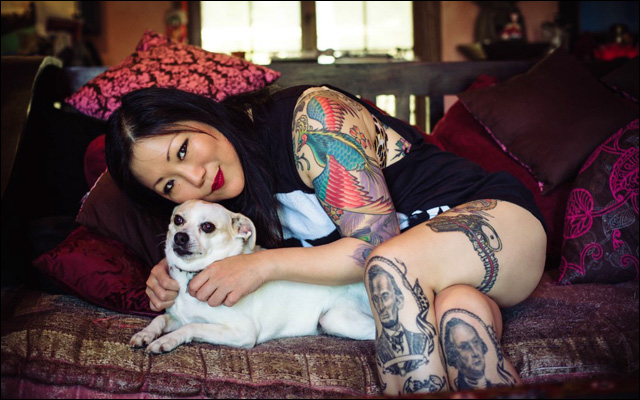 Podcast Ep 2: To Margaret Cho We Go
: The Mash-Up Americans recently launched a new audio podcast with KPCC. In episode two, they talked to the one and only Margaret Cho.
* * *
Desis on Deck: What It's Like Being a Brown Kid in Dance Music
: What's it like being a brown kid in dance music? Jemayel Khawaja interviews some prominent South Asian artists in the scene.
* * *
Asian Actors Onstage: Lea Salonga, Phillipa Soo Sound Off on Broadway Representation, Cultural Perceptions
: Lea Salong and Phillipa Soo, the leading women of
Allegiance
and
Hamilton
, weigh in on the current breakthrough season for diversity onstage and discuss what it means for Asian-American actors and stories: "Stop seeing us as exotic or oriental. Don't see us as foreigners, see us as part of the country."
* * *
Into the Badlands' Daniel Wu Is the Asian American Action Hero That Bruce Lee Should've Been
:
Into the Badlands'
Daniel Wu talks about bringing martial arts to the small screens, righting the wrongs of cinematic hsitory, and how it feels to be that rarest of creatures: an Asian male romantic action lead in Hollywood.
FACEBOOK