She will be the first Asian American to sit on the state's highest bench.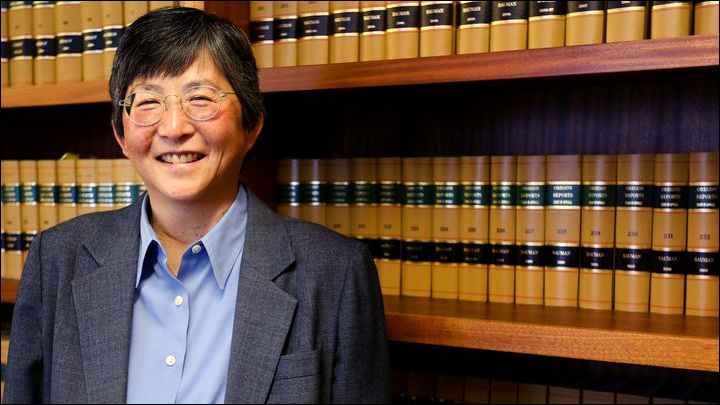 This week in Oregon, Governor Kate Brown announced that Lynn Nakamoto has been appointed to serve on the Oregon Supreme Court. She will be the first Asian American to serve on the state's highest bench.
Oregon Governor Announces 'Historic' Supreme Court Appointment
Nakamoto, who has served on the Oregon Court of Appeals since 2011, will replace Judge Virginia L. Lander, who is stepping down from the Oregon Supreme Court at the end of the year.
Nakamoto first began practicing law in Oregon more than 30 years ago:
Nakamoto was appointed to the court of appeals in 2011 by Gov. Ted Kulongoski. Before that, she was a managing shareholder at Markowitz Herbold, a Portland law firm focusing on business litigation. She worked there for more than 20 years, and gained experience litigating appeals.

She was vice chair of the Oregon Board of Bar Examiners in 2001 and chair of the Oregon State Bar Affirmative Action Committee in 2006.

From 1985 to 1987, she worked at Bronx Legal Services in New York City. Nakamoto, who was raised in Orange County, California, said she didn't envision having a career in New York and returned to the West Coast to find work. She then represented poor clients in farm and rural issues as a staff attorney and acting director of Marion-Polk Legal Aid Service from 1987 to 1989.

Nakamoto's appointment will take effect on January 1. She will have the option of running for a full six-year term on the Oregon Supreme Court during next year's elections.
More here:
Lynn Nakamoto first Asian-American on Oregon Supreme Court
FACEBOOK