Not necessarily the angriest, just the most viewed.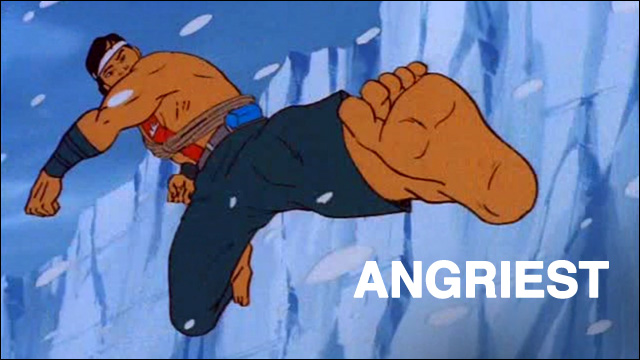 1.
Piece of shit ex-cop Daniel Holtzclaw found guilty of rapes
Former Oklahoma City police officer convicted of 18 of 36 sexual assault charges.
2.
Woman stabbed at Miami Beach art exhibition
24-year-old Siyuan Zhao stabbed another gallery visitor in the neck with an X-Acto knife.
3.
Happy Holidays from 'Dr. Ken'
Episode 108: "The Master Scheduler" airs Friday, December 11 at 8:30pm on ABC
4.
Asians! Fighting! Sharp objects! It's 'Crouching Tiger, Hidden Dragon: Sword of Destiny'
Watch the trailer for Netflix's martial arts sequel.
5.
The Most Idiotic Way to Commemorate December 7
Erick Erickson's parents apparently never forgave the entire continent of Asia for Pearl Harbor.
6.
Don't Be An Activist
Fong Tran and Chaz Ashley's spoken word piece is an ode to fellow activists and agents of change.
7.
"Donald Trump is White ISIS."
The Daily Show's Hasan Minhaj breaks down the frightening truth.
8.
Angry Reader of the Week: Erica Ling
"Life is too short and unpredictable not to live it exactly as you please."
9.
Hudson Yang nominated for NAACP Image Award
'Fresh Off The Boat' star receives nod for Outstanding Performance by a Youth
10.
Suspect arrested in Sikh temple vandalism
20-year-old Brodie Durazo was arrested for spray-painting anti-Muslim graffiti at Gurdwara Singh Sabha.
Stay Angry.
ADVERTISEMENT