NYPD investigating the assault on Mujibur Rahman as an anti-Muslim hate crime.
On Friday in the Bronx, a Muslim man wearing traditional South Asian clothing was attacked by two suspects who shouted "ISIS! ISIS!" while they assaulted him. NYPD is investigating the incident as a hate crime.
Assailants Yell 'ISIS! ISIS!' During Attack on Man in Bronx, Police Say
43-year-old Mujibur Rahman was dressed in a shalwar kameez and walking his 9-year-old niece home from school early Friday evening when two suspects approached them from behind and attacked him.
The suspects, who are believed to be teenagers, shouted, "ISIS! ISIS!"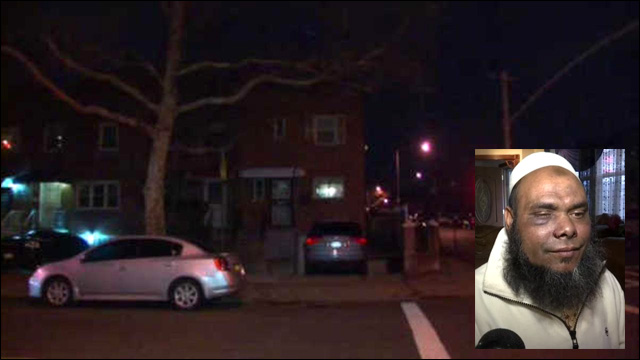 Rahman was punched multiple times in the head, knocked down and kicked on the ground before the suspects fled. Rahman was taken to the hospital, where he was treated for several bruises on the face and head.
His niece was unharmed, but she is now apparently afraid to go outside:
"They said ISIS, ISIS and they started to hit me," Rahman said.

Those terrifying moments left him bruised and battered, his eye still swollen from the beating he endured.

His niece, physically unhurt, is now afraid to go outside.

"She could not sleep at night," the victim said. "She said she didn't want to go back to school anymore. Really in fear."

Rahman is from Bangladesh and was wearing traditional garb on Friday evening. And that's why he was targeted. That's fucking it. The NYPD Hate Crimes Task Force is investigating the attack.
Anyone with information about the case is asked to contact the Crime Stoppers hotline at 1-800-577-TIPS, or text CRIMES and then enter TIP577, or visit
www.nypdcrimestoppers.com
.
More here:
NYPD Hate Crime Task Force Investigates Anti-Muslim Assault in the Bronx
FACEBOOK