Long Before They Were 'Apparent Muslims,' Sikhs Were Targeted In U.S.
: While Sikh-Americans have come under increased scrutiny in recent years due to the misconception that they follow Islam, the history of Sikhs in America coming under attack begins long before the 9/11 terrorist attacks.
* * *
Editorial: We are all Amrik Singh Bal
: "We stand in solidarity with the Sikh community and with all those who celebrate, practice and protect our constitutional right to religious freedom – and believe that America's embrace of immigrants has made it a stronger, better country."
* * *
2015 Was More Than Just a Banner Year for Asian Americans on Television
: "If 2014 was a banner year for Asian Americans on TV, then 2015 was a banner year for their hyphenated identities to find a home in primetime programming -- progress that had as much, if not more, to do with what was happening behind the cameras as what was happening on screen."
* * *
Best Asian American TV and Film Roles in 2015
: The Center for Asian American Media polled staffers, interns, community partners and friends and asked: "Who would you nominate for the best TV and film roles featuring an Asian American character from 2015?" Here are their picks.
* * *
The Winners And Losers Of Asian Representation In Hollywood In 2015
: BuzzFeed's Susan Cheng looks back at the year for Asians in Hollywood -- the good, the "meh," and the ugly. Spoiler alert.
* * *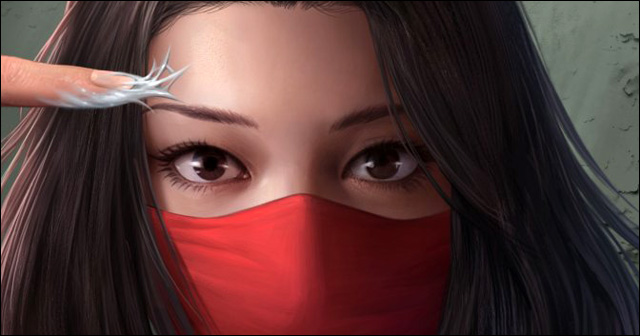 The 'Asian Superhero' is Not an Oxymoron
: The Nerds of Color's Keith Chow responds to Umapagan Ampikaipakan's ill-conceived
New York Times
op-ed piece, which called into question the entire concept of an "Asian superhero." Clearly, Keith disagreed.
* * *
Thick Dumpling Skin Podcast - Episode 1
: Our good friends Lynn Chen and Lisa Lee just launched a new podcast for Thick Dumpling Skin, the community they founded for Asian Americans to discuss and share about struggles surrounding food and body image.
* * *
Remembering Grace Lee Boggs
: Filmmaker Grace Lee Boggs wrote about the legendary late activist Grace Lee Boggs for the "Why They Mattered" feature of Politico's year-end issue.
* * *
How Vietnamese Refugees Spent 40 Years Rejuvenating An Oklahoma City Neighborhood
: In the 1970s, nearly 7,000 Vietnamese families resettled in Oklahoma City -- a refugee community that helped transform the area now known as the Asian District.
* * *
Marvin Yueh's Top 5 Podcasts Hosted by Asian Americans in 2015
: Marvin Yueh, Associate Director of Kollaboration, loves podcasts. Here are his top five podcasts featuring Asian American hosts and perspectives launched in 2015.
* * *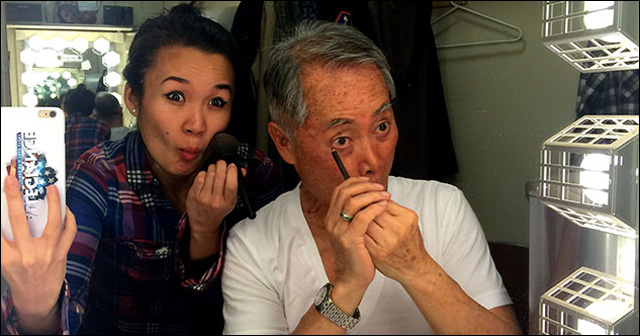 Backstage Hijinks and Holiday Love! Spend a Two-Show Day at Allegiance With Elena Wang
: Elena Wang, who is enjoying her Broadway debut in
Allegiance
, takes us backstage at the new musical.
* * *
Dream Big Friends Interview
: An interview with the creators of Big Dream Friends, a new toy brand -- starring Yuna, perhaps the first Asian American lead character of a doll line -- that aims to bust up the status quo.
* * *
Ken Jeong Is Not Cracking Asian Jokes
: Ken Jeong, creator, executive producer and star of ABC's
Dr. Ken
, talks to
New York Times Magazine
about comedy, haters and creators.
* * *
Vincent Rodriguez III Talks "Crazy Ex-Girlfriend" And How Minorities Are Changing Television
: Vincent Rodriguez III, star of the CW musical comedy
Crazy Ex-Girlfriend
, talks about his breakthrough role and how minorities are changing the landscape of television and entertainment.
* * *
'Hamilton' Cast Helps Children in Need
: Philippa Soo, who stars as Eliza Schuyler in the hit Broadway musical
Hamilton
, recruited her colleagues to participate in "The Eliza Project," a youth initiative that extends her character's charitable legacy.
* * *
When the TV Laws met the real Laws
: Benjamin Law, author of
The Family Law
, discusses some of the weird moments in the strange world of developing a TV show based on your own family.
FACEBOOK