Judge Rules Against Man Responsible for Vincent Chin's Death, Lien on Nevada Home Stays
: The estate of Vincent Chin has won its fight to keep a lien on a Nevada property occupied by Ronald Ebens, one of the men responsible for Chin's death. Ebens is believed to owe the estate more than $8 million in wrongful death claims.
* * *
Nikki Haley is ignorant of the American history that most deeply affected her family
: Recently, South Carolina's governor Nikki Haley declared, "When you've got immigrants who are coming here legally, we've never in the history of this country passed any laws or done anything based on race or religion." Wrong.
* * *
'Don't Be Scared Of Us': Undocumented Asian Family Speaks Out
: Immigration debates often focus on the U.S.-Mexico border, but 12 percent of undocumented immigrants are Asian.
Humanizing America: Undocumented and Unafraid
looks at this invisible and stigmatized population.
* * *
Ethnic studies classes in S.F. surprisingly successful
: Taking a ninth-grade ethnic studies course boosted the grades, attendance and course completion rates of San Francisco students who started high school with an academic record that indicated future failure, according to a newly released Stanford University study.
* * *
The State of Asian Americans and Pacific Islanders Is Growing Stronger -- But Not for the Reasons the Media and Society Think
: As Obama's tenure as POTUS draws to a close, why it is important now more than ever for Asian Americans and Pacific Islanders to break the model minority stereotype.
* * *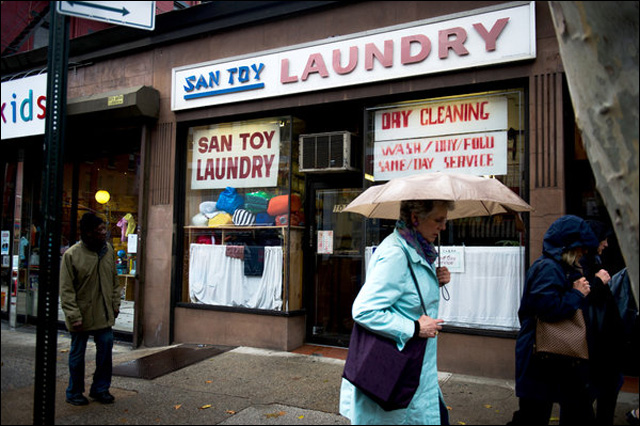 He Irons. She Stitches.
Decades after taking over a Brooklyn laundry, a Chinese immigrant couple continues to uphold the unusual request made by the shop's previous owner.
* * *
Seattle's Panama Hotel, Known For Its Japanese-American History, Is Up For Sale
: The Panama Hotel, a reminder of Seattle's once bustling Japantown and the sad history of Japanese American families sent to camps during World War II, is up for sale.
* * *
She returns brother's love, seeks marrow donor for him
: In 2014, Teresa Chiang's bother offered his house to her and her fiance when their house was destroyed from a Detroit storm. Now, she's paying it forward by seeking a bone marrow donor for him as he fights leukemia.
* * *
Opinion: Why American-Chinese food is real Chinese food
: "Yes, I'm actually going to defend orange chicken." Cooked for Chinese by Chinese -- a case for why American-Chinese food is real Chinese food.
* * *
'Happy News Year' from Go Inspire Go
: After years of covering "death and destruction" as a television reporter, Toan Lam left the news business to start Go Inspire Go, a nonprofit that tells the authentic stories of everyday heroes around the world.
* * *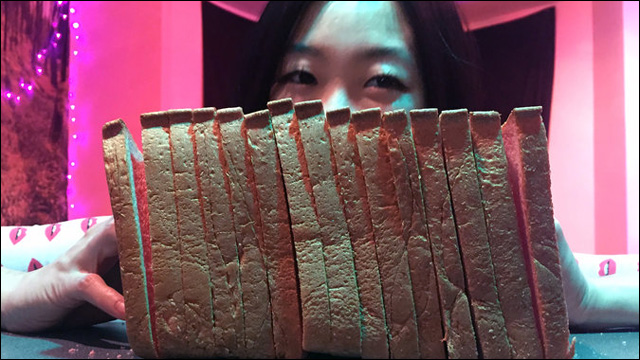 This Is Her Face. This Is Her Face in Bread. Any Questions?
An anonymous Instagram blogger has amassed tens of thousands of followers on Instagram for smashing her face into bread. Really.
* * *
Why HAMILTON Is a Game Changer for Non-Caucasian Theatre Artists
: How recasting the hit Broadway musical
Hamilton
is a game changer for people of color in theater.
* * *
We finally got our notice...
With the
Allegiance
drawing to a close in less than a month, Lea Salonga reflects on the impact of this breakthrough Broadway musical despite its short run.
* * *
On Harry Potter, Racism, And Growing Up Asian
: When Peter Du was growing up, his classmates made fun of him for dressing up like Harry Potter. Why Noma Dumezweni's role as Hermione in the newest theatre produciton of
Harry Potter and the Cursed Child
is inspiring for him.
* * *
Yo-Yo Ma, Cellist
: "My parents thought I was not talented. So basically they left me alone." Celebrated cellist Yo-Yo Ma shares the story of how he came to play the cello.
* * *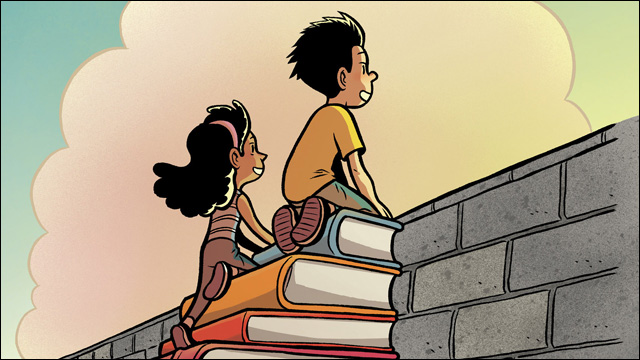 Gene Luen Yang's inaugural speech as National Ambassador for Young People's Literature
: Congratulations to graphic novelist Gene Luen Yang, who was recently been named the National Ambassador for Young People's Literature. Here's his inaugural speech at the Library of Congress.
* * *
Jeremy Lin's Path To Complete Happiness
: Jeremy Lin talks about faith, consistency, his current role playing on the Charlotte Hornets and the one thing he wishes his fans would stop doing.
* * *
The Epic Web Comic That Reimagines The Legend Of Bruce Lee
: When Jeremy Arambulo was growing up in Queens, Bruce Lee was an Asian American hero for him. Now, the artist reimagines the legend of Bruce Lee in a new web comic.
* * *
David Bowie's 'China Girl' Says Music Video Changed Her Life
: In 1983, New Zealander Geeling Ching was 23 years old and waiting tables at a Sydney cafe when she was chosen to play the lead role in David Bowie's music video for "China Girl."
* * *
Outtakes From The Student Driver Remote
: Deleted scenes from Diana Chang's incredibly unhelpful and highly entertaining
driving lesson
with Kevin Hart, Ice Cub and Conan O'Brien.
FACEBOOK