January 3-24 at South Coast Repertory..
Some Southern California theater for you... Public radio personality and playwright Sandra Tsing Loh stars in the world premiere of her new play
The Madwoman in the Volvo
, based on her memoir of the same name.
Cheery self-help books that advocate eating kale and doing yoga didn't cut it for Loh when menopause and a mid-life crisis hit. Instead, she opted for a different way to embrace her change of life, with hilarious results.
The three-character stage adaptation is running now through January 24 at the South Coast Repertory in Costa Mesa. Here are some more details about the play: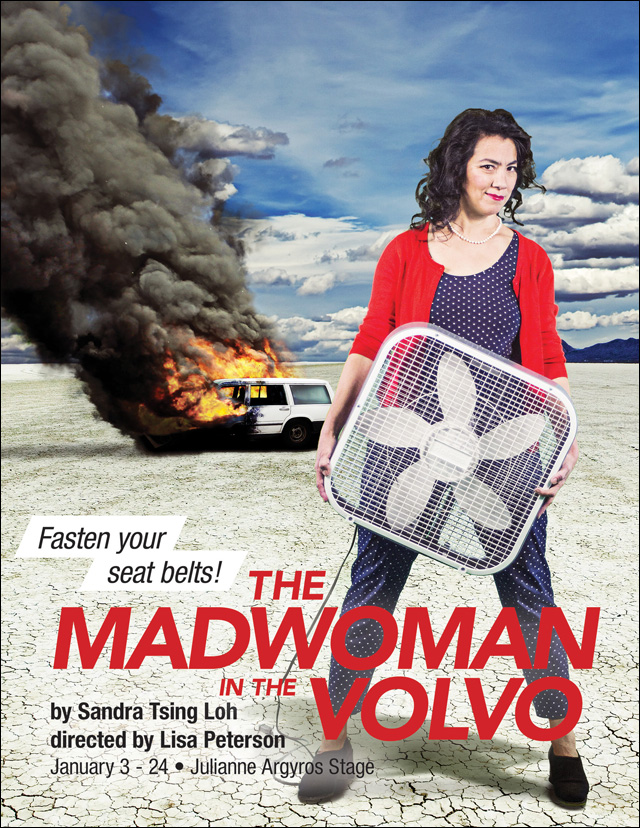 The Madwoman in the Volvo
by Sandra Tsing Loh
directed by Lisa Peterson

WORLD PREMIERE
JULIANNE ARGYROS STAGE
January 3, 2016 - January 24, 2016

In ancient times, tribal women went alone to caves during menopause. Today, the 50 million menopausal women in America turn to cheery self-help books. As for Loh and her friends, they are determined not to go quietly into their sixth decade but instead opt for a desert festival of debauchery and half-nude stoners! "Burning Man" is only one hilarious side trip on this bumper car ride through mid-life "madness." Based on the NPR commentator's enormously popular memoir that Booklist calls "hilarious, comforting and enlightening."

Previews: January 3-7, 2016
Opening Night: January 8, 2016
Regular Performances: January 9-24, 2016

Recommendation: High school and above. Mature themes and frank discussion of sexuality. The Madwoman in the Volvo contains haze, fog effects and the smoking of electronic and herbal cigarettes.

Running Time: Approximately 80 minutes with no intermission.

For further information about
The Madwoman in the Volvo
, visit the
South Coast Repertory website
.
ADVERTISEMENT