Yellow Fever Archive
: Do you ever feel misunderstood or silenced down? Do you feel like you've been otherized, sexualized, objectified or patronized? And do those feelings have anything to do with your Asian-ness? Racism is not only about throwing rocks at people and telling them to go back to their own country. This website invites you to submit your writing, photos, artwork, etc. Because your story matters.
* * *
Cleared after stabbing, former UW student wants his life back
: Jarred Ha was arrested and kicked out of the University of Washington last year after a fight that began over a parking dispute between neighbors and ended with a 19-year-old stabbed. Ha, 22, was acquitted last month, with jurors ruling he acted in self-defense.
* * *
Concerns Raised Over Reported Rise in Crime Against Asian Americans in NYC
: Members of New York's congressional delegation sent a letter to the New York Police Department expressing concern over what they say is a rise in crime against Asian Americans and urging the department to hire more Asian police officers.
* * *
Coldplay's eat-pray-love India: Their Beyoncé collaboration is even more insidious than cultural appropriation - and it's not the band's first time
: For Paula Young Lee, "Hymn for the Weekend" is Orientalism, just like "Princess of China," -- a white guy's fantasy Asia, repackaged & sold
* * *
What Asian Americans Are Bringing to Campus Movements for Racial Justice
: "In the context of higher education, where conservative rhetoric often places Asian Americans in opposition to policies like affirmative action (despite consistent polls indicating otherwise), the status of Asian Americans is even more ambiguous."
* * *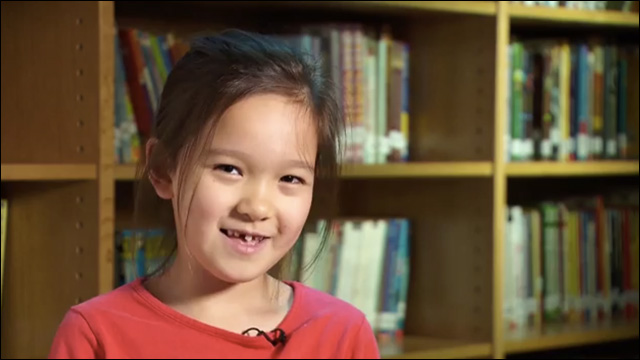 What these kids have to say about Chinese New Year will crack you up
: Not sure what the Lunar New Year is all about? These kids from the Washington Yu Ying Public Charter School in Washington D.C. give you the scoop.
* * *
How a Lincoln High teacher gets all his students to pass the AP Calculus exam
: Lincoln High math teacher Anthony Yom worked in virtual obscurity until the news last week that one of his students was among only twelve in the world to ace the Advanced Placement Calculus exam with a perfect score.
* * *
Tracing the history of "Asian" Barbie
: "Oriental Barbie," "Asian Barbie for for President 2012," and the ambigously raced but problematic character Raquelle -- The history of "Asian" Barbie.
* * *
"Navigating the broken system was worse than the rape itself"
: Amanda Nguyen is taking the fight for sexual violence survivors' civil rights all the way to the White House.
* * *
New Procedure Helps Wounded Vet Father a Child
: When an Army medic suffered a lower body injury during an explosion while serving in Afghanistan, he thought he had lost his ability to have biological children. But a medical advance is giving Thai Lee a chance at fatherhood.
* * *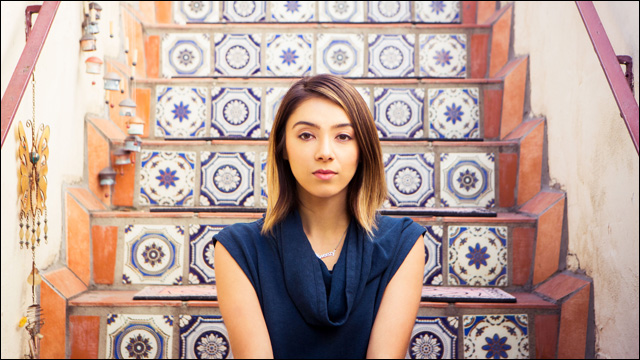 Sidekicked and Then Some: A Call for Journalistic Accountability
: A
Seattle Times
article wrongfully labeled Hollis Wong-Wear a "sidekick." Their apology letter contained everything you should
not
say in an apology letter. "Essentially, they said sorry that they unknowingly used a word that was touchy with my people, but refused to even try to see how it undermined me, and instead chose to reaffirm their position as cultural authority while gaslighting me into the role of the angry Asian woman."
* * *
Drinking From a Salt Pond
: Run River North speak candidly about how they came to make their sophomore album
Drinking From a Salt Pond
, during a process in which the band nearly broke up twice in 2015.
* * *
Chinese-American Chefs Start a Culinary Conversation With the Past
: A handful of Chinese American chefs are beginning a new culinary conversation, inventing a uniquely modern, creative and delicious iteration of Chinese American cuisine.
* * *
"I Would Never Forgive Myself if I Let the Book Go Out"
: Author Alexander Chee shares why, three years ago, he withdrew his novel
The Queen of the Night
just before publication.
* * *
Got A Second For 'Haikus With Hotties'? Now You Can Enjoy Them All Year
: Ever wish you could share some haikus with hotties? Well now you can, all year round with the Haikus With Hotties wall calendar.
* * *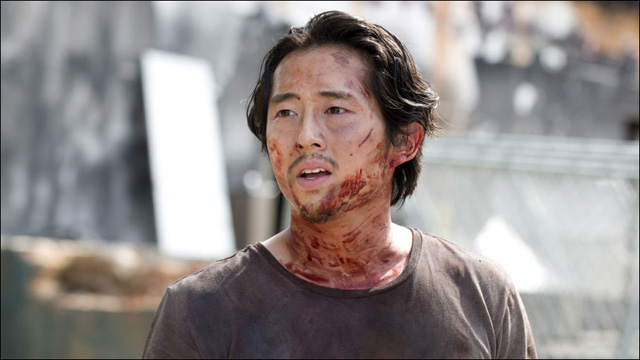 Steven Yeun on why Glenn has yet to kill another human on The Walking Dead
:
The Walking Dead's
Steven Yeun offers his take on his character's current mindframe, Glenn and Maggie's unborn baby, and what to expect in the second half of season six -- including the possibility of an enticing new community known as the Hilltop.
* * *
Nahnatchka Khan on 'Fresh Off the Boat,' Chinese New Year and Michael Chang
: Nahnatchka Khan, writer and producer of ABC's
Fresh Off the Boat
, fields questions about the show's cast, its hip-hop theme song, and her previous work on the cult-favorite sitcom
Don't Trust the B-- in Apartment 23
.
* * *
Harry Potter actress Katie Leung says there aren't enough opportunities for East-Asian actors
: Katie Leung cites her BBC Two series
One Child
as a rare project with an East-Asian in the lead.
* * *
Real-Life Fast And Furious: Driving Sung Kang's ridiculously sexy Datsun 240Z
: What's it like driving Sung Kang's Datsun 240Z? Fast, furious, and ridiculously sexy, apparently.
* * *
So What Did Sung Kang and His Mother Steal From the Set of 'Tokyo Drift'?
During last week's special 10th anniversary screening of
The Fast and the Furious: Tokyo Drift
, star Sung Kang shared what happened when his mom realized you can take all the food you want from a movie set's craft services.
FACEBOOK