Eveline Chao's project will document stories of Manhattan Chinatown from the 1940s, '50s and '60s.
What was it like to live in Manhattan Chinatown in the 1940s and 50s? What are the untold stories from this unique era of American immigration? Brooklyn-based freelance writer and editor Eveline Chao, whose stories have appeared on RollingStone.com, The Daily Beast,
Fast Company
and
Foreign Policy
, is working on a project to document and preserve the
Disappearing Stories From Manhattan's Chinatown
.
Through a series of print stories and recorded oral histories, Eveline will document stories about Manhattan Chinatown from Chinese-American immigrants who grew up or socialized there during the 1940s, '50s, and '60s. From record hops to the World's Fair, stickball games to the Miss Chinatown pageant, their memories fill in the gaps from an era when Asian America was largely invisible.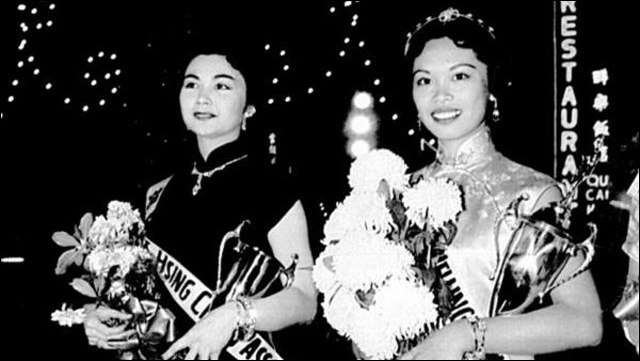 "The folks from that era remember World War II, the Yankees beating the Dodgers in the 1949 World Series, and the 1965 World's Fair," Eveline says. "They remember playing outside their parents' laundries and restaurants and shops, squirming in their seats at Chinese school, and attending classes at PS 23."
"As they got older, they went to record hops and church socials, Jaycees dinners and Saturday night dances at the Chinese Restaurant Association. They went bowling at the Roxy, ordered lime rickeys and egg creams at Lonnie's, and embraced the Latin dancing craze at the Palladium. And, the highlight of the evening was always a late-night snack, or 'siu yeh,' on Mott Street."
"Help me preserve the stories of America's Chinese immigrants."
Some of the stories will be published as first-person narratives accompanied by audio clips and old family photos. Some stories will be told in third person and organized around specific events, places, or themes. And some will be collected for historical purposes, but remain unpublished at the request of the interviewee.
Eveline is raising money for this project through
Beacon
, a platform for funding journalism. Beacon's matching funds program will contribute an extra $25 for each individual donor that supports the project. When the project reaches 100 backers, Beacon will contribute $2500.
These funds will enable Eveline to collect and publicize stories, travel out of state to meet with subjects who no longer live in New York, hire assistants to help transcribe interviews, help subjects scan old family photos, and cover any costs associated with audio recording equipment and sound editing software.
For further details about the project, and to make a pledge, go
here
.
FACEBOOK