Will the U.S. Supreme Court get its first Asian American justice?
Sri Srinivasan, a member of the U.S. Court of Appeals for the District of Columbia Circuit, is a leading candidate in President Obama's search to fill the vacancy on the Supreme Court, according to people familiar with the deliberations.
* * *
NRSC deletes tweet attacking Tammy Duckworth for 'not standing up for our veterans'
: The National Republican Senatorial Committee tweeted that Illinois Senate Democratic candidate Tammy Duckworth -- an Iraq war veteran and double amputee -- "has a sad record of not standing up for our veterans." The disabled veteran candidate's people called them out immediately on their ableist and inaccurate rhetoric.
* * *
On Race, Good Intentions, and the Benefit of the Doubt
: "I don't always have the mental, emotional, or spiritual fortitude to trust in the purity of some stranger's intentions. I don't have the capacity to believe I'll never be hurt by a white person again." Nicole Chung on holding conversations about race.
* * *
The price of Hollywood whitewashing: How this complex drama about a Latina woman became just another Keanu Reeves cop movie
: Paula Young Lee watched
Daughter of God
, the original film that was mangled beyond recognition into the Keanu Reeves drug-crime action thriller
Exposed
.
* * *
What Would It Mean To Have A 'Hapa' Bachelorette?
Mixed-race Asian-white women become the perfect vehicles for diversity on the mostly-white
Bachelor
because they are "white enough to present to the family," while still being exotic enough to fill a quota.
* * *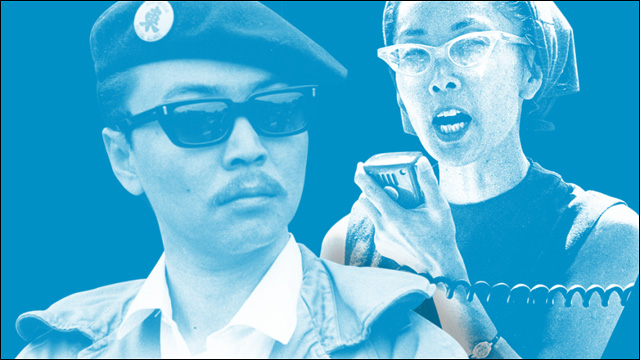 8 Asian-American activists down with the cause
: Where are all the Asian-American activists? They've been here this entire time. Here are eight you should know about.
* * *
Asian American Teens Say They Lie To Doctors About Sex
: A small study finds that Asian American teens say are not comfortable talking about their sex lives to their doctor, moreso than the general teen population.
* * *
Why A White Christmas (Eve) Is Nothing To Celebrate On "Avenue Q"
: What was wrong with the Warsaw Federal Incline Theater's casting the role of Christmas Eve, who is written as a Japanese immigrant, for their production of
Avenue Q
? Lots of things.
* * *
South Asians Are Celebrating Their Melanin With #UnfairAndLovely and It's Beautiful
: The creators hope the campaign will fight colorism and promote solidarity among dark-skinned people worldwide.
* * *
Not Your Korean Sidekick: The Frustrating Career of John Cho
: Despite John Cho's several successes in mainstream Hollywood, why is he still bumping into the industry's racist glass ceiling?
* * *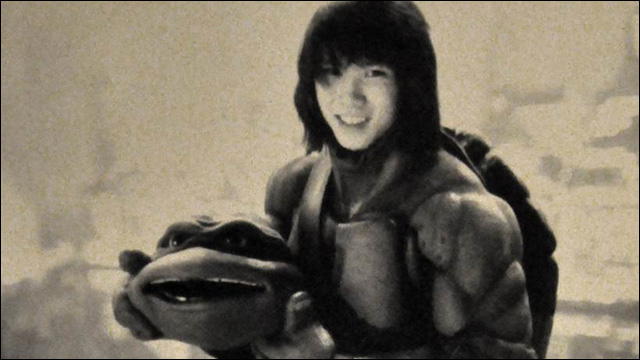 For Stuntman Steven Ho, a Hollywood Story with Refugee Roots
: Steven Ho is a Hollywood stunt actor, coordinator, and trainer for Jet Li films and the
Teenage Mutant Ninja Turtles
franchise.
* * *
'The Invitation' Director Karyn Kusama and the Emotionally Sophisticated Horror Film
: An interview with director Karyn Kusama of
Aeon Flux
and
Jennifer's Body
about emotional horror, trauma and
The Invitation
* * *
105-year-old artist Tyrus Wong Signs Long Lost "Chinese Jesus" Painting
: Tyrus Wong, the visionary behind the iconic look of Disney's
Bambi
, finally signs a long lost painting of "Chinese Jesus."
* * *
Why 'Fresh Off the Boat's' writing staff is full of 'outsiders'
: An interview with
Fresh Off The Boat
showrunner Nahnatchka Khan, who talks about her background, her vision for the series and what it was like to have one show canceled and another picked up back-to-back.
* * *
Meet the Internet's Most Famous Pimple-Popping Dermatologist
: So gross... so satisfying. A dermatologist finds fame among those for whom watching a pimple explode recalls the butterflies of a first kiss.
FACEBOOK