Send Sikh Notes to Trump
: #SendSikhNoteToTrump is a postcard campaign, created by Sikh cartoonist Vishavjit Singh, to combat Donald Trump's divisive rhetoric with humor and art. He's sending a message to Trump every day until election day. And he's inviting others to join him.
* * *
My brush with North Carolina voter ID law
: "The poll workers could have simply looked at our IDs and saved a lot of time. That in a sea of white faces at both polling stations my wife and I were the only brown-skinned individuals also led us to suspect that we were victims of racial prejudice. In these days of Trumpism and shameless xenophobia and other assorted phobias, we can't be blamed if we are paranoid."
* * *
Learning -- And Unlearning -- To Be An 'Ambassador' For Islam
: In the wake of terrorist attacks around the world, many Muslims feel called upon to publicly defend their faith, a faith many say is not accurately reflected in the stated or assumed motivations behind such attacks. Writer Beenish Ahmed has struggled with this responsibility all her life and shared her thoughts in this essay published by NPR's Code Switch as news was unfolding of the attacks in Brussels.
* * *
A Letter to My Chinese Immigrant Father About American Racism
: "...It's impossible to live in the U.S. and not participate. You and I are assigned a place on a racial order that was birthed out of white colonialism and solidified over centuries of violence and discrimination against Black people. To not acknowledge or challenge the hierarchy is to enable it."
* * *
Justin Lin: If we want more diversity in Hollywood, "the general public has to demand it"
: The
Fast & Furious
director's plan to support Asian American artists is one of several new diversity programs.
* * *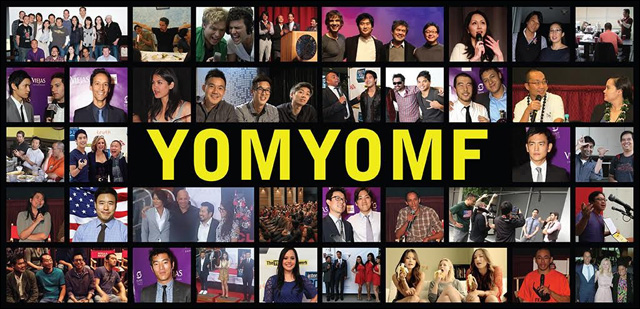 Welcome to YOMYOMF 2.0!
Justin Lin's YOMYOMF just launched a brand new, revamped and re-designed online community with all-new sections, features and points-of-view.
* * *
How to Be ... An Optimist With Alan Yang
: Alan Yang, co-creator of
Master of None
, is a writer, producer, and Taiwanese-American Mash-Up with an incredibly positive view of life in Mash-Up America. Here are his tips on how to be optimistic, even when things are challenging. Hint: Remember how awesome you are.
* * *
'Miss India America' takes a page from Hollywood's South Asian film community
: Ravi Kapoor and Meera Simham, the husband-and-wife filmmaking team behind the indie comedy
Miss India America
, talking about casting an "Indian Reese Witherspoon" to play their film's overachieving protagonist.
* * *
Steven Yeun's new film is 'Wolf of Wall Street meets 28 Days Later -- without zombies,' director says
: Director Joe Lynch described his latest film
Mayhem
, the action thriller he's currently shooting with star Steven Yeun, as "
Wolf of Wall Street
meets
28 Days Later
-- without zombies."
* * *
'Fresh Off the Boat' showrunner Nahnatchka Khan keeps cool no matter how rocky things might get
:
Fresh Off The Boat
showrunner Nahnatchka Khan talks about the commonalities of the outsider experience, the importance of a diverse writers' room and the secret threat of childhood sleepovers.
* * *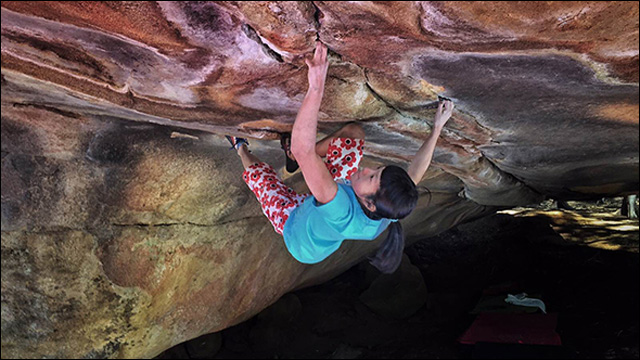 14 Year Old Achieves Hardest Boulder Climb Ever Done by a Woman
: A week before her 15th birthday, climbing prodigy Ashima Shiraishib became the first woman to climb a V15 boulder problem -- the highest level of climbing difficulty -- and the youngest person, male or female, ever to do so.
* * *
Mirai Nagasu To Return To World Figure Skating Stage After Career Disappointments
: U.S. figure skater Mirai Nagasu is returning to the world skating spotlight, competing this week at the World Figure Skating Championships in Boston.
* * *
7 things Chloe Kim did in the offseason -- that paid off big-time
: How did Chloe Kim win nearly every major snowboard halfpipe contest this season? Beyond her obvious talent, she lists seven things she did off-snow.
* * *
David Chang Wants To Fuku You Up
:
Fast Company
offers an exclusive look at how famed Momofuku chef David Chang is expanding his empire, plus details about his top-secret new project.
* * *
How Food Nourishes 'Fresh Off the Boat's' Exploration of Identity and Expression
: Creator and Executive Producer of
Fresh Off the Boat
Nahnatchka Khan breaks down why the Huangs are so hungry.