A Rap Battle With The New Yorker's Calvin Trillin
: In the April 4, 2016 issue of the
New Yorker
, venerable (that means "nobody tells him what he's doing is a bad idea anymore") humorist Calvin Trillin published a poem called "Have They Run Out Of Provinces Yet," bemoaning the oppressive variety of Chinese food. Authors Karissa Chen, Celeste Ng, and Beth Nguyen joined forces for an epic poetic response, which Chen describes as "in the style of a rap battle, inspired by Hamilton." Trillin, we see your racist doggerel and raise you this.
* * *
White Poets Want Chinese Culture Without Chinese People
: Calvin Trillin's "Have They Run Out of Provinces Yet?" is the latest in a long artistic tradition -- one that uses Chinese objects, Chinese culture, and even Chinese bodies to express white American anxieties and desires.
* * *
We analyzed the names of almost every Chinese restaurant in America. This is what we learned
: An interesting taxonomy of American Chinese restaraunt names.
* * *
'A Conversation With Asian-Americans on Race'
: In this
New York Times
documentary, Asian Americans talk about how stereotypes unfairly confine them. It doesn't only devalue the experiences of other racial minorities, but it also renders the diverse experiences of Asian Americans invisible.
* * *
Why Are Filipino Americans Still Forgotten and Invisible?
The perplexing case of the historical marginalization of Filipino Americans -- marginalization that still happens to this day.
* * *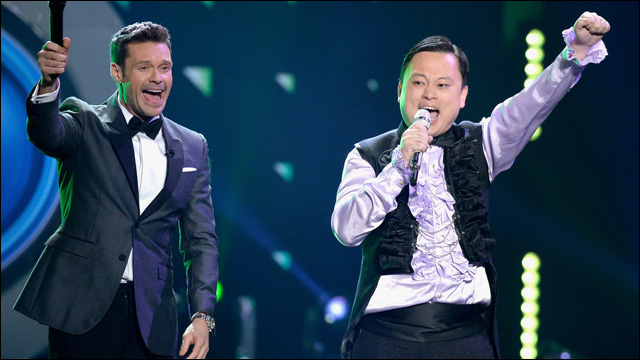 William Hung Returned to American Idol for One Last Kick in the Teeth to Asian America
: "It's important to clarify that it's not his accent, awkward dancing, or bad singing that is at fault here, but the larger machinery that repackages him and strips him of context."
* * *
The Latest in a 10-Year Battle Over How California Teaches South Asian History
: For more than 10 years, conservative Hindu groups have been trying to make controversial changes to history textbooks in California. Opponents -- who say their changes erase the caste system and certain South Asian identities -- just won an important victory.
* * *
Don't think of the lone survivor of her father's murder-suicide as 'that poor girl'
: Binna Kim, the lone survivor of a murder-suicide by her father a decade ago, doesn't want you to feel sorry for her.
* * *
In California, A 'Welcome Home' For The Japanese-American Queer Community
: A series of Califonia-based conferences that began in 2014 signals opportunities for deeper conversations for the Japanese American queer community.
* * *
Confronting 'yellow fever' when you have an Asian mom and white dad
: "Racially and culturally, I identify more with my Asian side, but being biracial adds a layer of guilt and perceived 'inauthenticity' to my experiences with race. People of color and white people have made it clear that I'm not enough of either race to own my experiences in the same way as someone who's 100%."
* * *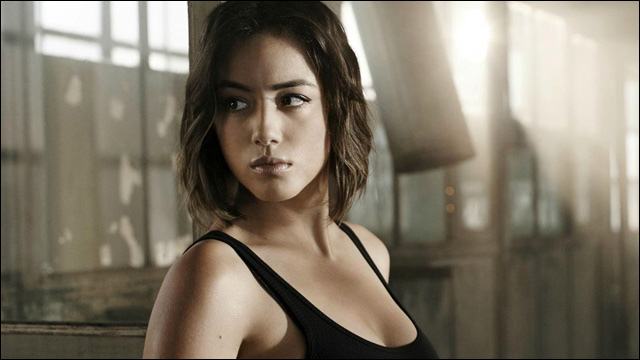 Agents of SHIELD's Chloe Bennet: Why I Stopped Using My Chinese Last Name
: Chloe Bennett, who plays TV's only Asian American superhero, opens up about the need for representation onscreen -- and why her band of SHIELD agents totally belong in Marvel's movies.
* * *
Yao Ming sprung a generation of Asian NBA fans around the world
: Upon his induction into the Basketball Hall of Fame, a reflection on Yao Ming's important legacy for a generation of NBA fans around the world.
* * *
"I'm not going away, people."
Director Karyn Kusama's debut movie
Girlfight
was a critical knockout in 2000; her latest film,
The Invitation,
is opening to raves. To get from that point to this one, however, has been "like open heart surgery without the painkillers."
* * *
Bruce Lee reaches icon status with his final movie, Enter The Dragon
: With the A.V. Club's "A History Of Violence," Tom Breihan picks the most important action movie of every year, starting with the genre's birth and moving right up to whatever Vin Diesel's doing this very minute. 1973, of course, is represented by Bruce Lee's martial arts classic
Enter the Dragon
.
* * *
The Philadelphia Flyers Buried 'Walking Dead' Star Steven Yeun With One Simple Tweet
: Oof. Ahead of last Wednesday's Flyer/Red Wings game in Detroit,
The Walking Dead
star and Detroit native Steven Yeun tweeted support for his hometown team. The Red Wings' official reply was troll-tastically devastating.
* * *
A Japanese guy remade The Life of Pablo without hearing it
: With Tidal still unavailable in Japan, Kanye West fans haven't been able to hear his latest album legally -- so one producer took matters into his own hands.
FACEBOOK