Rep. Grace Meng's bill eliminating outdated term for Asian Americans from U.S. code.
As of last week, the words "Oriental" and "Negro" will no longer be part of federal law.
On Friday, President Obama signed a bill eliminating the outdated racial descriptors after the legislation passed unanimously in the House and Senate. Yes, they were still on the books. Yes, this was a long time coming.
Obama Signs Bill Removing 'Oriental' and 'Negro' From Federal Laws
H.R.4238, sponsored by Rep. Grace Meng (D-NY), aimed to "modernize" two references to "Orientals" and "Negros" in the U.S. Code governing public health, social welfare and civil rights, dating back to the 1970s. The words will be replaced with "Asian Americans" and "African Americans," respectively.
Rep. Meng introduced the bill in December, and it passed the House easily in February. It reached the president's desk last week after the Senate unanimously approved it on Monday.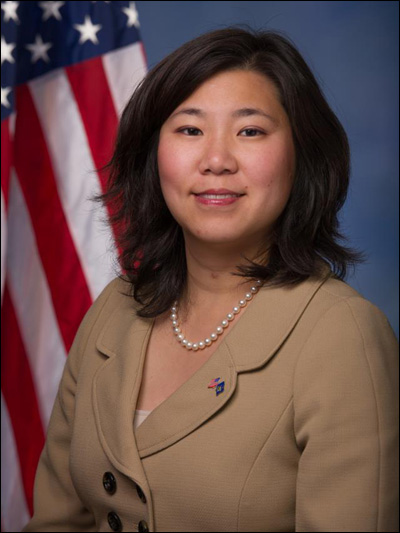 Rep. Grace Meng (D-NY)
"The term 'Oriental' has no place in federal law and at long last this insulting and outdated term will be gone for good," Meng said in a
statement
. "No longer will any law of the United States refer to Asian Americans in such an offensive way, and I applaud and thank President Obama for signing my bill to get rid of this antiquated term.
"Many Americans may not be aware that the word 'Oriental' is derogatory," Meng added. "But it is an insulting term that needed to be removed from the books, and I am extremely pleased that my legislation to do that is now the law of the land."
Other terms that are affected by the law include "Spanish-speaking," which will become "Hispanic"; "Indian," which will become "Native American"; and "Eskimo" and "Aleut," which will become "Alaska Natives."
Rep. Meng led a similar effort when she was a member of the New York State Legislature in 2009, successfully passing legislation into law that eliminated the use of "Oriental" in all official New York State documents.
More here:
Obama signs measure striking 'oriental' and 'negro' from federal law
FACEBOOK