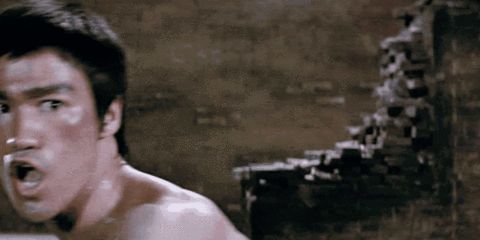 Bruce Lee Would Hate 'Iron Fist'
: "Aside from the ethnicity of its hero, the series had just one thing to achieve in order to prove itself worthy: Show off some badass kung fu. A cleverly-choreographed action show would have given it some leeway among critics, but unfortunately, the action is where
Iron Fist
fails the hardest."
* * *
135 Years Ago, Another Travel Ban Was In the News
: "As the first anti-immigrant law directed at a specific nationality, the Chinese Exclusion Act is invoked by President Trump's critics as a forebear of his own policies and proclamations."
* * *
At SXSW, Asian-American Musicians Make A Space Of Their Own
: For the first time in the festival's history, SXSW showcased a lineup made up of Asian American artists.
* * *
How A 20-Year-Old Exorcism Sent Me In Search Of Korea's Cult Problem
: In 1996, Jennifer Hope Choi's uncle took part in a prayer ritual that left a woman dead. In the midst of new scandals, Choi began to wonder if his crime might be connected to the larger phenomenon of Korean religious cults.
* * *
There's a problem with sample ballots in L.A.'s congressional race, and it could have affected thousands of voters
: An unknown number of voters who received Korean-language voting materials in the 34th Congressional District race may have received incorrectly printed sample ballots.
* * *
'Difficult People': John Cho Set To Recur In Season 3 Of Hulu Series
: John Cho is slated to play Billy Eichner's love interest in the comedy series
Difficult People
.
* * *
Meet Lewis Tan, the Asian-American Actor Who Could Have Been Iron Fist
: An interview with Lewis Tan, who was considered for the lead in
Iron Fist
but was offered the role of villain Zhou Cheng instead.
* * *
Awkwafina Is America's Future Favorite Talk Show Host
: Nora Lum, aka Awkwafina, is a rapper, producer, comedian, actor, and now the host of
Tawk
, an online talk show.
* * *
Is Angela Lee the next big thing in women's MMA?
Watch out, UFC. 20-year-old, 115-pound mixed martial arts fighter Angela Lee is making her way to you.
* * *
The rise of LillyTube
: With two billion views on YouTube, a new book and brands knocking down her door, Scarborough-born Lilly Singh offers a lesson for Canadians looking to ride the wave of cultural disruption.