By tk lê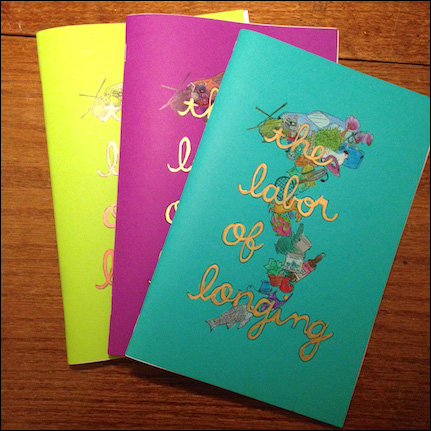 "When my mother wears her áo dài she is in/visible labor..."
The Labor of Longing
is an interactive series of meditations about my mother and the innumerable forms of labor she performs under the names she takes and the names that have been given to her: mother, worker, refugee, American, woman, wife -- to name a few.
As part of the meditative practice of understanding her, I offer you a chapbook with the cover fully colored by hand. Each image reminds me of her, of the work she did to keep us afloat and the pleasure she takes in small luxuries. The complexities of her labor and reprieve from grief and longing all constitute a makeshift image of Viet Nam, a place that is very real and still unreal to both of us. Despite my years of trying, my mother has hardly been mutable in my life and so the colors I choose are loud. And right.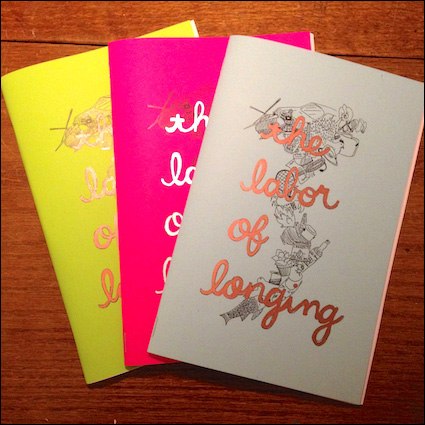 I also offer, at a lower price, a chapbook with just the title in color. I invite you to join the practice with me and to color in the cover, or not. Because each color deserves love and attention, and also for logistical reasons, I cannot offer you the choice of cover color.
Pricing:
Full color copy: $32 (please allow about three weeks for processing)


Standard copy: $17 (please allow about a week for processing)
I also offer sliding scale prices and am willing to negotiate exchanges. Feel free to message me for details.
You can send payments via
PayPal
. If you have any questions, email me at tieukhele@gmail.com.
ORDER HERE
I hope my work is meaningful to you. Thank you for reading it.