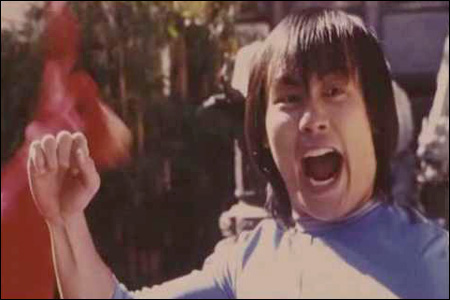 Okay, Los Angeles.
VC Filmfest 2007
, the Los Angeles Asian Pacific Film Festival, kicks off tonight with the Opening Night screening of Justin Lin's
Finishing the Game
. As I've mentioned numerous times before, it's a 1970s-era mockumentary about a Hollywood studio's search to find a replacement Bruce Lee to complete the filming of
Game of Death
. It's a fun movie with a lot of great gags, as well as some sly commentary on the plight of Asian Americans actors in Hollywood, starring the likes of Sung Kang, Roger Fan, Dustin Nguyen, Leonardo Nam, MC Hammer and a whole mess of other familiar faces. Basically, Justin Lin got together with all his friends and made a movie last summer. Tonight, the movie returns to Los Angeles, with the cast and crew on hand to help get the festival started off right. It's going to be fun. Unfortunately, the festival website indicates that online ticket sales for the screening are no longer available. However, folks might be able to score some tickets by waiting in the rush line. See you there, film fans.