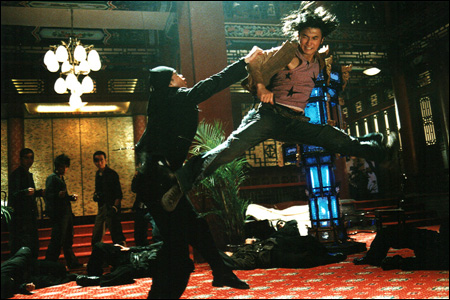 This one's for all you San Francisco cinephiles... The San Francisco Korean American Film Festival has joined forces with the San Francisco Asian Film Festival this year to produce a joint, 11-day event:
Extraordinary Cinema from Asia: Classic to Contemporary
. The festival runs November 8-18 at the 4 Star Movie Theatre, Castro Theatre, and San Francisco State University's August Coppola Theatre in San Francisco. In addition to some of the best in contemporary Asian cinema, the festival is screening seven older classics from the 1950s to 80s. There's stuff like
Dragon Tiger Gate
,
Initial D
,
The Banquet
,
The King and the Clown
,
Invisible Target
and more. Looks like a really great chance to check out these films on the big screen. For the full schedule of films, go
here
.