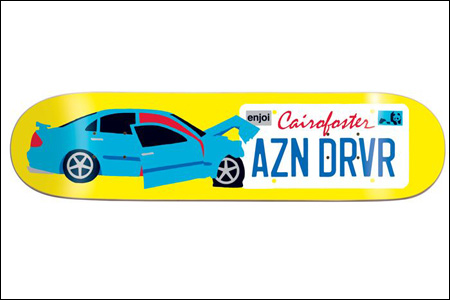 I don't know much about skateboards. But I'm pretty sure that this skateboard deck/graphic is not cool:
Enjoi Cairo Foster Asian Driver Deck
. What's up with this thing? It's a blatant racial stereotype, straight up. Not even trying to be clever. It's made by
Enjoi
, and the skateboarder whose name actually on the design, Cairo Foster, is actually Asian American. Boo to that, man.