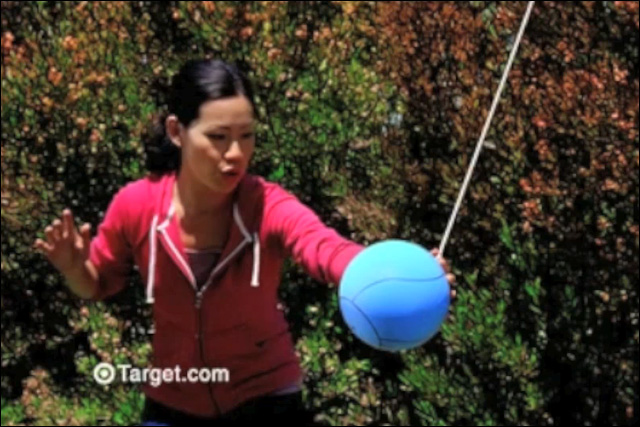 Spotted this awesome
Target commercial
on the tube last week and absolutely fell in love with it. I just watched the 30-second spot like five times in a row. It features Shannon, a Cool Asian Mom doing all sorts of Cool Asian Mom stuff for her family (with the help of products she purchased at Target, of course). She does it all...
Playing tetherball, working at the travel agency, beatboxing for her groovin' kid, taking fabulous all-American family portraits. Sure -- nobody's mom is this cool, but it's so friggin' cute, you cannot resist. It's just refreshing to see a nationally-televised commercial where Asians are
not
the butt of the joke.
UPDATE: The actress who plays super-mom is
Vera Miao
.