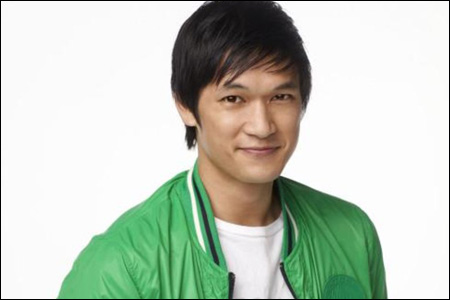 Check out this cool
Vanity Fair
interview with Harry Shum Jr., who plays Mike Chang (aka "Other Asian") on the hit Fox show
Glee
. You know him as the glee club's phenomenally talented dancer who gets no dialogue (if memory serves correctly, I've heard him speak exactly once):
Glee's Harry Shum Jr. Speaks! (And He Wants His Gaga Costume)
.
According to the interview, we will get to see him actually talk and get involved in a plot... eventually. I want to see the riveting Mike Chang backstory. In the meantime, audiences will see him performing along with the whole cast in the four-city
Glee
live tour
.
You'll also see his kickass choreography for the upcoming dance web series
Legion of Extraordinary Dancers
, directed by Jon M. Chu. Before the
LXD
premieres online this summer, they'll be opening for the
Glee
tour. Here's Jon Chu making the announcement on YouTube:
LXD + GLEE on Tour TOGETHER at last!!