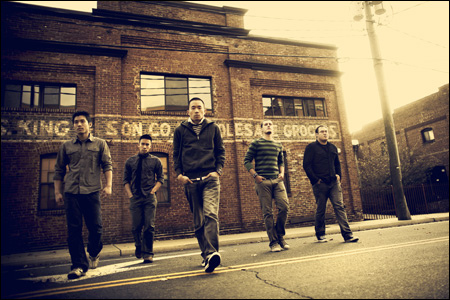 Check out the newly released
music video
for "Analyze" by
Tim Be Told
, off of their
From the Inside
EP (which is quite awesome, by the way). This video was actually leaked a few weeks ago -- somebody apparently jumped the gun. But now it's officially out and ready for your eyes and ears, so take a look:
According to the official description, the video uses real people rather than actors, highlighting " the internal struggles we all face and the battles waged between discouragement and hope. The video, directed by Jonathan Moy, projects the band's positive outlook, with hope winning in the end."
You can actually download "Analyze" for free using the handy widget below:
For those of you that want to see Tim Be Told perform at your university next year, the band will be playing a limited number of shows at college campuses, so send a booking request to booking@timbetold.com to reserve a spot. Here are some shows coming up:
May 6 - Columbus, OH - BoMA
May 7 - Cincinnati, OH - Mainstay Rock Bar
May 8 - Los Angeles, CA - Panel at the Los Angeles Asian Pacific Film Festival
May 12 - Denver, CO - University of Denver
May 18 - Campbell, CA - World Mission Baptist Church
May 22 - Seattle, WA - APA Heritage Bash @ Ibiza Nightclub
May 28 - Wheaton, IL - WCAC Church
June 25 - Mineral City, OH - Alive Festival
June 26 - Nashville, TN - Lipscomb University
For more information about Tim Be Told and to hear some more music, visit their website
here
and their MySpace page
here
. You can also pick up
From the Inside
and their first album
Getting By
at the TBT Store
here
.