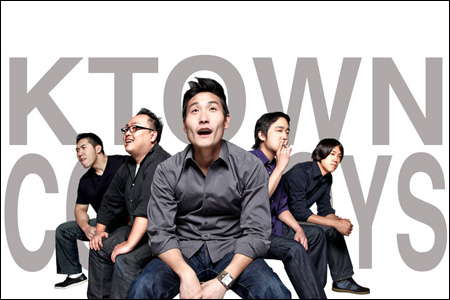 The time has arrived to watch
episode five
of the comedy webseries
Ktown Cowboys
. Directed by Daniel DPD Park and written by Danny Cho, it tells the story of one guy's epic crash-course introduction to Los Angeles' Koreatown over the course of one fateful evening. Here's part five:
In this chapter, John gets a lesson in booking, as the boys hit up the club, Koreatown style. It's everything you ever wanted to know about k-clubbing, but were afraid to ask.
Need to catch up with the story? It'll make much more sense if you get up to speed by watching
Episode One
,
Episode Two
,
Episode Three
and
Episode Four
. For more information about
Ktown Cowboys
, go to the website
here
.